Sailor Moon Crystal Film, Sailor Moon Eternal, Reveals Teaser, Visual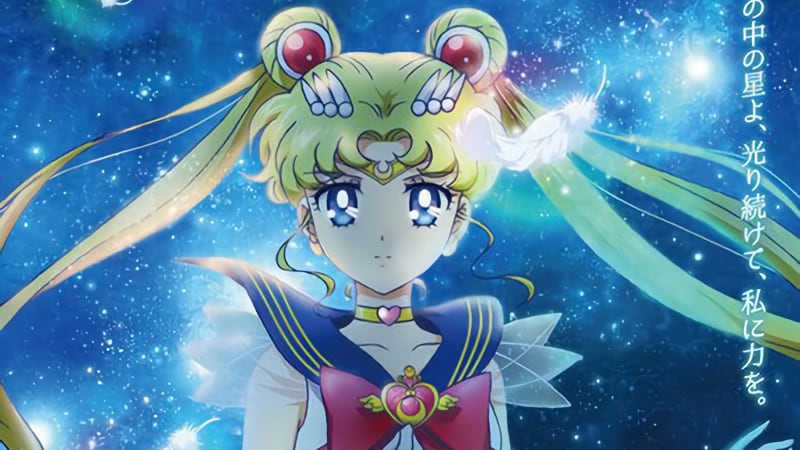 We learned all the way back in 2017 that the fourth "season" of Sailor Moon Crystal would come in the form of two theatrical films.
It's been a while since then, but now we've finally got some juicy deets and even a teaser trailer for the first of those films.
Here's what we know so far: The first film is called Bishoujo Senshi Sailor Moon Eternal, and it's set to open in Japan on September 11, 2020.
Aside from the returning cast from the series, the film will star Yoshitsugu Matsuoka (Kirito, Sword Art Online) as Helios.
The crew breaks down like this:
Creator/Supervisor: Naoko Takeuchi
Director: Chiaki Kon (Sailor Moon Crystal season 3)
Character designer: Kazuko Tadano (original Sailor Moon series)
Screenwriter: Kazuyuki Fudeyasu (JoJo's Bizarre Adventure)
Studios: Studio DEEN, Toei Animation
The films will cover the "Dead Moon" arc of the original manga.
Here's how Viz Media describes the first season of Sailor Moon Crystal:
The Legendary Pretty Guardian of Love and Justice returns for a new generation!
Based on Naoko Takeuchi's megahit graphic novel series, Sailor Moon Crystal retells the origins of Sailor Moon, the kindhearted crybaby destined to protect the world from dark forces. When the evil Queen Metalia and her Dark Kingdom threatens Earth, Sailor Moon and her fellow Sailor Guardians must find the only power capable of vanquishing this ancient evil – The Legendary Silver Crystal! But a mysterious man calling himself Tuxedo Mask is also after this sacred treasure. What is his connection to the Sailor Moon? And will the Sailor Guardians be able to find the Silver Crystal in time before the world falls into eternal darkness?