Live-Action The Way of the Househusband Movie Reveals New Trailer
The full trailer has arrived for the live-action film adaptation of Kousuke Oono's The Way of the Househusband manga, which is officially set to premiere in Japan on June 3. In addition to more footage from the feature, the trailer shows off the theme song, "2way nice guy," by hip-hop group Creepy Nuts.
Check out 60- and 30-second versions of the preview below.
Movie poster: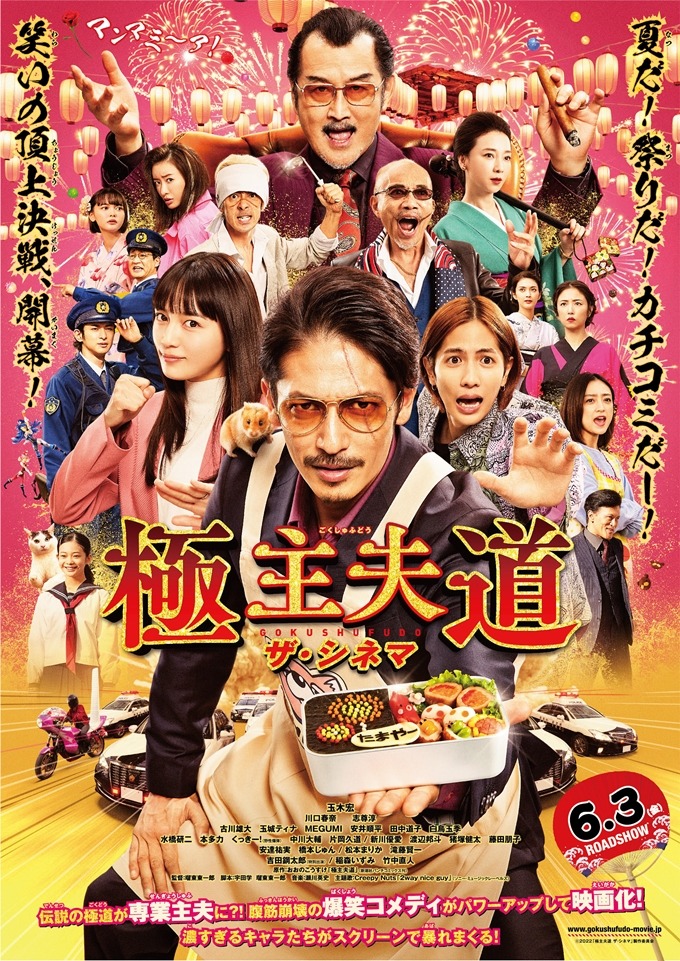 The feature film has the cast of the live-action adaptation returning, including Hiroshi Tamaki as Tatsu, Haruna Kawaguchi as Miku and Jun Shison as Masa. Toichiro Ruto is back on board as director, too.
VIZ Media publishes The Way of the Househusband manga in English and sums up the story like so:
He was the fiercest member of the yakuza, a man who left countless underworld legends in his wake. They called him "the Immortal Dragon." But one day he walked away from it all to travel another path—the path of the househusband! The curtain rises on this cozy yakuza comedy!
Source: Official Twitter