Go Behind the Scenes in Live-Action Way of the Househusband Clip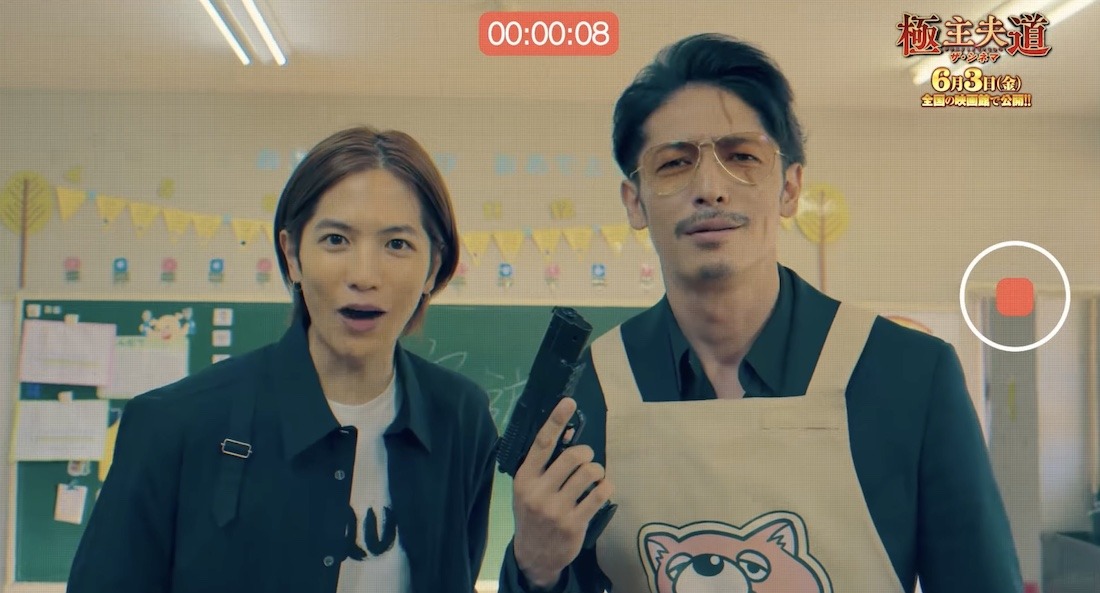 The live-action film adaptation of Kousuke Oono's The Way of the Househusband manga opens in Japan this weekend, and Sony Pictures recently went live with a clip that goes behind the scenes. Watch as Tatsu and Masa film a promo video for a nursery, followed by a look at some behind-the-scenes footage of that same moment with some Hiroshi Tamaki hijinks.
The Way of the Househusband opens in Japan on June 3.
The feature film has the cast of the live-action adaptation returning, including Hiroshi Tamaki as Tatsu, Haruna Kawaguchi as Miku and Jun Shison as Masa. Toichiro Ruto is back on board as director, too.
VIZ Media publishes The Way of the Househusband manga in English and sums up the story like so:
He was the fiercest member of the yakuza, a man who left countless underworld legends in his wake. They called him "the Immortal Dragon." But one day he walked away from it all to travel another path—the path of the househusband! The curtain rises on this cozy yakuza comedy!