Anime Festival Ranks Top 100 Anime of Last 100 Years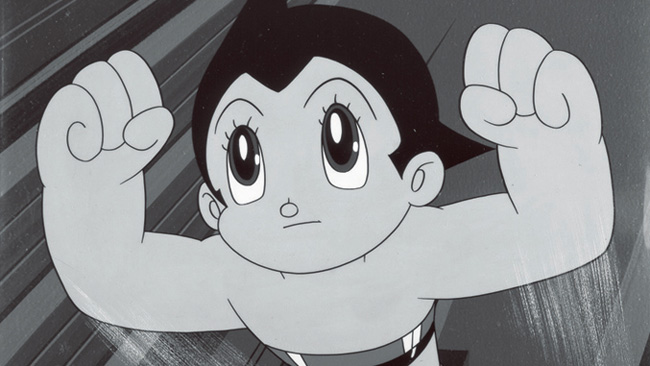 As you may have heard, 2017 is kind of a big deal for the history of anime. The first piece of animation made in Japan was produced in 1917, making this whole Japanese animation thing a century old.
What better time, thought the folks behind the Tokyo Anime Award Festival, to make a list of the 100 greatest anime of all time?
Top 100 lists aren't that rare: we reported on a nice list of the 100 greatest anime films just a few months ago. But this one is unique in that's a chronological timeline of the best of the best of anime's 100-year history.
But enough of my babbling. Let's see what TAAF chose.
1917-1960
"The Dull Sword" (1917)
Hanawa Hekonai – The Famous Sword/The Dull Sword/The Sword Test (1917)
Golden Flower (1929)
Ochofujin no Gensou (1940)
Momotaro's Sea Eagles (1942)
Kumo to Tulip (1943)
Momotaro's Divine Sea Warriors (1945)
Cherry Blossom: Spring's Fantasy (1946)
Abandoned Cat Little Tora (1947)
The Whale (1952)
Piggyback Ghost (1955)
Chibikurosanbonotorataiji (1956)
Kitten's Scribbling (1957)
Fukusuke (1957)
The Tale of the White Serpent (1958)
Kitty's Studio (1959)
Magic Boy (1959)
1960s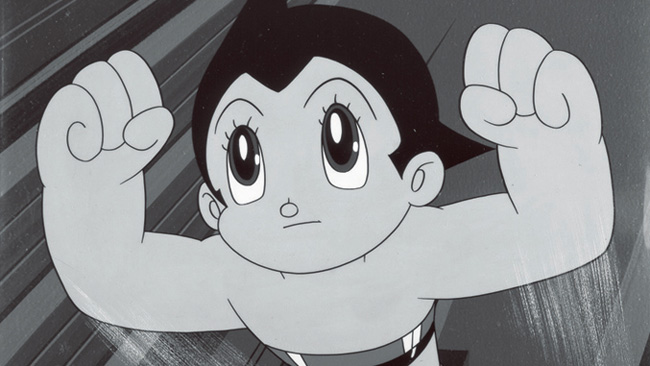 Tetsuwan Atom/Astro Boy (1962-66)
Princess Kaguya (1961)
Tetsuwan Atom/Astro Boy (1962-66)
Orochi, the Eight-Headed Dragon (1963)
Princess Knight (1967-68)
Perman (1967-68)
Star of the Giants (1968-71)
Little Kaibutsu (1968-69)
Horus, Prince of the Sun (1968)
Breaking of Brances is Forbidden (1968)
Sabu and Ichi's Arrest Warrant (1968-69)
Puss in the Boots (1969)
Tiger Mask (1969-71)
Attack No. 1 (1969-71)
1970s
Space Battleship Yamato
(1974-75)
Shin-Tenchisouzou (1970)
Animal Treasure Island (1971)
Lupin the Third, first series (1971-72)
Gatchaman (1972-74)
Mazinger Z (1972-74)
Panda! Go, Panda! (1972)
Belladonna of Sadness (1973)
Aim for the Ace! (1973-74)
Heidi, Girl of the Alps (1974)
Space Battleship Yamato (1974-75)
Gamba no Boken (1975)
3,000 Leagues in Search of Mother (1976)
Doujouji Temple (1976)
Invincible Super Man Zambot 3 (1977-78)
Minna no Uta (1977)
Future Boy Conan (1978)
Anne of Green Gables (1979)
Mobile Suit Gundam (1979-80)
Galaxy Express 999, film version (1979)
Aim for the Ace! film version (1979)
Castle of Cagliostro (1979)
1980s
Akira (1988)
Jarinko Chie, film version (1981)
Adieu Galaxy Express 999 (1981)
Urusei Yatsura (1981-86)
Gauche the Cellist (1982)
Super Dimension Fortress Macross (1982-83)
Armored Trooper Votoms (1983-84)
Okonjoruri (1983)
Magical Angel Creamy Mami (1983-84)
Urusei Yatsura: Beautiful Dreamer (1984)
Little Memole (1984-85)
Broken Down Film (1985)
Castle in the Sky (1986)
Wings of Honneamise (1987)
My Neighbor Totoro (1988)
Grave of the Fireflies (1988)
Akira (1988)
Mobile Police Patlabor, OVA (1988-89)
Gosenzo-sama Banbanzai! (1989-90)
1990s
Cowboy Bebop (1998-99)
Nadia: The Secret of Blue Water (1990-91)
Chuumon no Ooi Ryouriten (1991)
Sailor Moon (1992-93)
Giant Robo (1992-98)
Patlabor 2: The Movie (1993)
Neon Genesis Evangelion (1995-96)
Memories (1996)
Perfect Blue (1998)
Cowboy Bebop (1998-99)
2000s
Fullmetal Alchemist (2003-04)
Doraemon: A Grandmother's Recollections (2000)
Spirited Away (2001)
Voices of a Distant Star (2002)
Millennium Actress (2002)
Ghost in the Shell: Stand Alone Complex (2002-03)
Mount Head (2002)
Fullmetal Alchemist (2003-04)
Komaneko: Hajime no Ippo (2004)
Ghost in the Shell: Innocence (2004)
Appleseed (2004)
The Melancholy of Haruhi Suzumiya (2006)
The Girl Who Leapt Through Time (2006)
Den-noh Coil (2007)
Summer Days with Coo (2007)
The House of Small Cubes (2008)
Bakemonogatari (2009)
2010s
In This Corner of the World
(2016)
Colorful (2010)
Puella Magi Madoka Magica (2011)
Wolf Children (2012)
Princess Kaguya (2013)
Expelled from Paradise (2014)
In This Corner of the World (2016)
Okay, OUSAers: how many of these have you seen? Actually, the better question might be: how many of these have you heard of? There's quite a few obscure titles on this list, according a number of short films and other oddities. The latter part of the list is bound to cause some debate as well (Expelled from Paradise was the best anime of 2014? Really?). Anyway, peeps, get commenting!
Source: Yaraon