Neon Genesis Evangelion is BACK in the Latest Otaku USA!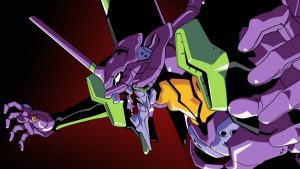 Almost 24 years after its first appearance on Japanese TV, it's amazing to see just how relevant Neon Genesis Evangelion is to anime and the culture that surrounds it today. The series is about to make a comeback—with the original set to debut on Netflix this spring, followed by the long-awaited fourth Shin Evangelion movie in 2020—which was more than enough reason to make it the cover story of the latest issue of Otaku USA magazine.
The feature in question has Evan Minto exploring the show's impact; an appropriate word in many ways. No matter where you fall on the debate of Evangelion's greatness, you'll find plenty to talk about in our story, which is just scratching the surface of another packed issue!
Beyond our love of Evangelion, the June 2019 issue has Brittany Vincent on Bloom into You, Michael Goldstein on Zombie Land Saga, Kara Dennison on Boogiepop and Others, and myself on the latest heavy-hitting Dragon Ball movie, Dragon Ball Super: Broly.
You'll also find all the usual departments full to bursting with content, including anime, game, and manga reviews, as well as movies, cosplay, an interview with animator Shingo Yamashita, and 32 free pages of manga. If you only buy ONE magazine with Asuka Langley Soryu on the cover, make it this one!
You can pick up the June 2019 issue of Otaku USA in bookstores, or in our online shop via the link below.
Buy the New Issue Online!