NSFW Anime Interspecies Reviewers Pulled from Japanese TV Station
Earlier this week we posted about Interspecies Reviewers, the racy anime Funimation licensed, localized, streamed, and then promptly removed due to it not meeting their standards. They're not the only ones having issues with the adaptation of Amahara and masha's manga, because Kanto-based TV station TOKYO MX has now pulled the broadcast from its schedule.
The anime's official Twitter account confirmed as much earlier today, saying the TOKYO MX broadcast has been canceled due to "organizational reasons of Tokyo Metropolitan Television."
The Japanese Broadcasting Ethics & Program Improvement Organization—a non-profit, non-governmental group that aims to improve the quality of broadcasting and promote higher ethical standards while preserving freedom of speech and expression—recently had a complaint sent their way. It doesn't name Interspecies Reviewers directly, but it complains about a "late-night anime with sexual content based on brothels," so it might as well have been named.
The complaint goes on to say that the show has "discriminatory depictions of women, such as gags involving sexual harassment. I feel angry at the current situation where such anime is seen by young people without any age restrictions."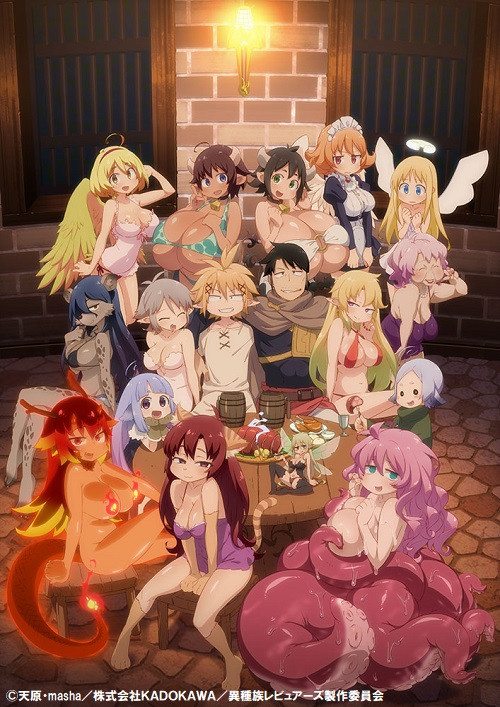 This is just another setback for the series, which has now been removed from Funimation, Wakanim Nordic, and U.S. Amazon Prime Video streaming. Remaining platforms that still plan to stream the show include Australia's AnimeLab—which currently has it delayed while they adjust material sourcing—and Wakanim France.
So, what has TOKYO MX replaced the series with so far? A show about cruise ships, of course. This came to the delight of the Internet, hearkening back to the time a "nice boat" replaced the broadcast of the final School Days episode back in 2008.
Interspecies Reviewers is still airing on AT-X, KBS, BS 11, and Sun TV in Japan.
Via Crunchyroll