Interspecies Reviewers Anime's Mayo Crim Inspires Official Merch
If you saw episode 8 of the Interspecies Reviewers anime, you were introduced to Mayo Crim, which is what you get when the angel character Crim gets transformed into a bottle of mayonnaise. The staff used this gag to play around with the anime's censorship, and now Mayo Crim has inspired official merchandise.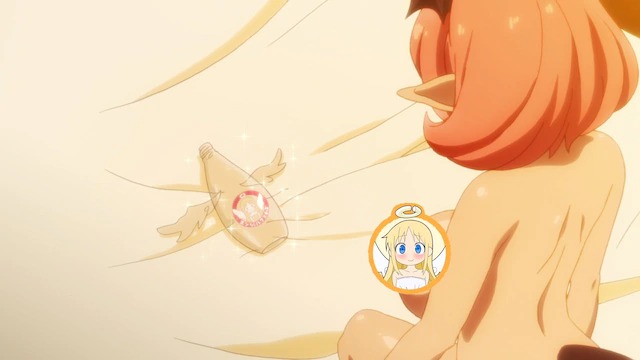 Items available via retailer Groove Garage so far include Mayo Crim logo stickers, acrylic keychains, memo stands, and t-shirts.
Based on the manga by Amahara and masha, the Interspecies Reviewers anime drummed up plenty of controversy back when Funimation pulled it from its streaming lineup. Networks in Japan followed, but it still managed to hold onto some stations in Japan, and even gained some along the way.
Yen Press releases the manga in English and describes it like so:
Beauty truly is in the eye of the beholder! From elves to succubi to cyclopes and more, the Interspecies Reviewers rate the red-light delights of all manner of monster girls…the only thing is, they can never agree on which species is the hottest!
Source: Comic Natalie via Anime News Network