Interview: Entering the World of Manga Art Books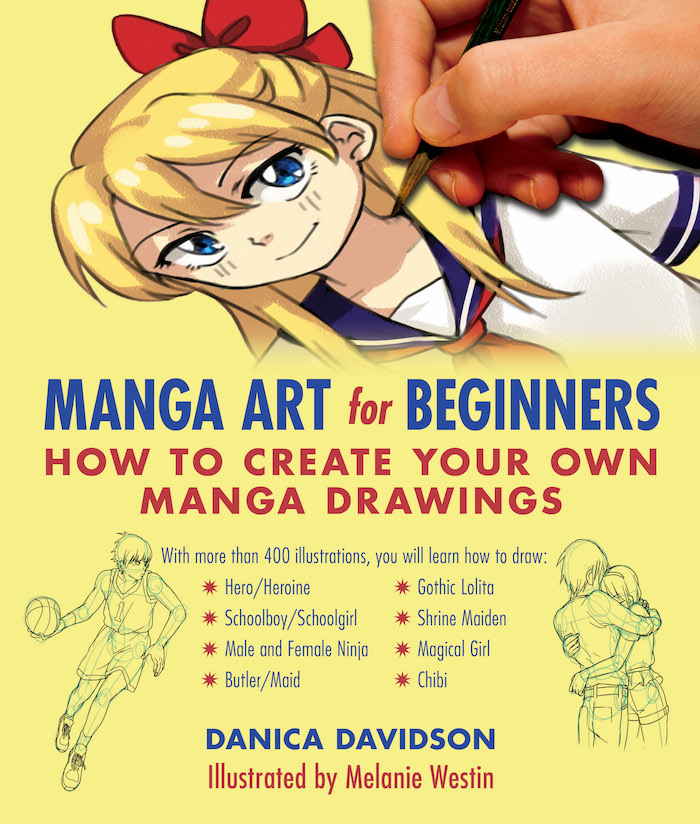 Danica Davidson is a contributor to Otaku USA magazine, and she's also an author of her own books. In addition to her Minecraft novels, Danica's Manga Art for Beginners: How to Create Your Own Manga Drawings book, illustrated by Melanie Westin, just debuted. We took the opportunity to shoot some questions her way about how this all came to be.
How did you get involved in putting together a Manga Art how-to book? Was it your idea or were you approached by the publisher?
I'd been wanting to write a book on manga, but it hadn't crossed my mind to do a how-to-draw book because I'm not an artist. Then the publisher Skyhorse reached out to me, because I'd spoken with one of the editors there about my past experience with manga. Along with my Otaku USA writing, I've written about manga for The Onion, MTV, CNN, Publishers Weekly, Booklist, Anime News Network, Japanator, Shojo Beat, Anime Insider (may it rest in peace) and others. I've also written the English adaptations for titles at Digital Manga Publishing, like the first two volumes of Millennium Prime Minister. These days I also work in the editing process for Yen Press by proofreading. 
The editor was saying the publisher wanted to do a how-to-draw book on manga, and if I could find an artist and write up a proposal, they'd take a look at it. A number of how-to-draw manga books are done by artists who aren't manga fans, and you can see that their drawings tend to have an American-manga hybrid art style. She thought getting someone who was both a manga fan and professional to do the book might be just what the fans wanted. And of course I jumped on this opportunity! 
The description cites the rushed and incomplete style of other similar books. Was there anything else you saw missing from the shelves when it comes to learning manga art?
The two biggest things I saw in a number of how-to-draw manga books were the lack of details and the fact that many of them really just didn't look like manga. After I got into manga I tried drawing in a manga style, but the books would maybe show an outline, something halfway there, and then the finished drawing. And I felt stupid because I couldn't follow it. What about all the steps in-between? So my book has about a dozen steps per drawing, so you can really see how things fill out. This is a book done by two big fans of manga, and I think it shows.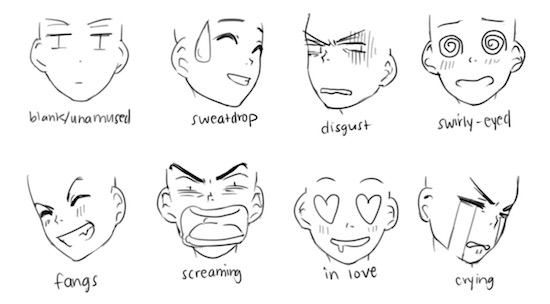 How did you connect with artist Melanie Westin, and what was the process like for creating the book together?
So after I put together a proposal, I needed an artist, and I started to reach out to people I know. A senior editor at VIZ Media recommended Melanie because she'd worked with him. She's been into manga since she was a kid, and she recently moved to Japan. She also used how-to-draw books to learn how to draw manga, and she agreed with me that many of them were confusing and jumped over steps. 
Once I got the proposal approved by the publisher, I sent it to Melanie and we discussed. The book starts out with basics, like drawing faces, eyes, body proportions, angles. Next it shows how to draw age groups: kids, teens, adults and a baby. Then it goes into different character types, like ninjas, shrine maidens, chibi, magical girls, bishonen, Gothic Lolita, etc. At the end it also shows some poses, like running and hugging. I took care of mapping out exactly what the book would show and all the writing for it. Melanie did all the drawings. Sometimes it felt like she was psychic, because I'd picture a drawing a certain way, and she'd send me something very similar before I'd even said anything. When she would send me the finished drawings, I would write the side descriptions of what needs to be done with each step. Then I put the pages together and sent them to the publisher. 
Did you get to do much drawing yourself while working on the book? If so, did you see any improvements along the way?
It really was amazing to be learning from a book I was working on! For example, I look at a finished rose drawing, and it looks so intimidating with all those petals. (And that's just a rose — drawing people is even harder!) But then Melanie drew a rose in the hair of one of the characters, and by showing every step, you realize you start with a circle and then keep making looping circles out. It really helps you understand.
You've been working in publishing for a while now, including the recent releases of your Minecraft novels. Do you have advice for anyone out there who wants to make the leap?
It takes a lot of hard work, dedication and not giving up. I was sending out submissions to agents and editors since I was in middle school and getting rejections. It's not as if I woke up one day and decided I wanted to write. I just always was writing, starting when I was three years old and I'd dictate stories to my parents.
So I recommend writing and writing. And learning how to edit. And growing a thick skin (which happens over time). And doing your research and sending out your work to agents and editors who are into the stuff you do. (Usually publishers won't look at your work unless you have an agent.) The editor at Skyhorse reached out to me, but she also knew I had an agent, and he worked along with this.
And if you get rejected, know you're not alone. I have hundreds of rejection letters. And keep sending out your work. 
What are you currently reading, and who are your current favorite manga artists?
I'm reading Rust Blaster. Getting into older Yana Toboso. 
I like to read different genres in manga for the storytelling, but when it comes specifically to art, I tend to like shojo manga best. I'm not into the extra HUGE eyes and FLOWERS EVERYWHERE (I love when manga like Ouran High School Host Club spoofs that), but I find shojo tends to be more detailed, elegant and graceful, and I like that. My favorite manga is Descendants of Darkness by Yoko Matsushita, which I got into after watching the anime. You can see the artist improve just over the series. In the first volume, her men have these huge shoulders and weird proportions. A couple volumes later, the art is all natural looking and beautiful. It goes to show anyone can improve their art. I also really like art by You Higuri, Kaori Yuki, Keiko Tobe and Naoki Urasawa, to name a few. 
Do you have any essential reading recommendations for someone just getting into manga?
That's hard to say, because to me that's like a person saying, "I've never read a novel. Where do you recommend I start?" When people who haven't read manga ask me for manga recommendations, I usually start by asking what genres they like in general, and then I can narrow it down and tailor it to their likes. If they say something like, "I like everything," I might recommend Death Note, or a manga classic, like something by Naoki Urasawa. So far I haven't gone wrong, especially with Death Note. If people don't like the creepiness of Death Note, they'll still get into the psychological stuff. Or they'll get into the moral ambiguity. I recently got a professor who'd never read manga hooked on Death Note. Then again, I also got my mother, who doesn't quite understand manga, into Ranma ½, so you never know what people will fall for!