Fate/Grand Order Fit These Larger-Than-Life Things Onstage
Last week, the official U.S. Fate/Grand Order website opened a section for its stage shows. Now fans can see information on the franchise's 2.5D productions!… That is, those shows that blend live actors, projections, and special effects to bring your favorite anime to life. But a lot of what's in these shows is massive, either size-wise or complexity. So how did they do it?
Hopefully we'll be seeing some of this magic for ourselves before long. But for now, here are a few places the show bravely handled some of the game's more demanding aspects in real life.
Tiamat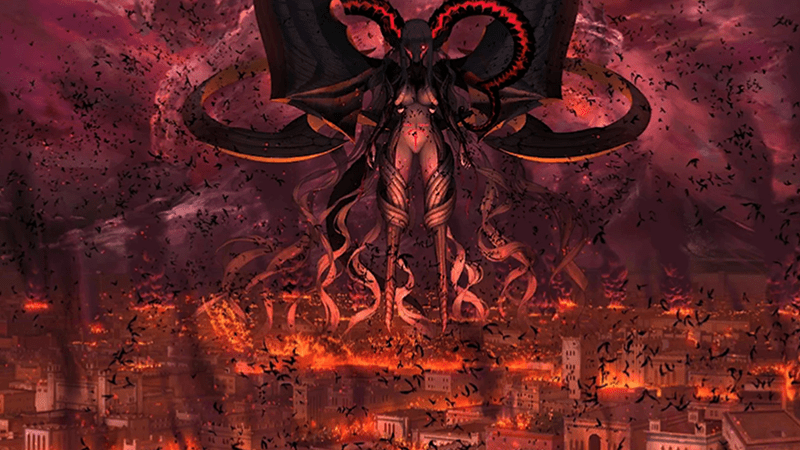 Fate/Grand Order does not shy away from absolutely massive characters. Take Tiamat, the massive lady of Absolute Demonic Front: Babylonia. She towers over the city, and this isn't even her final form. But she's also an integral part of the story. So how does the stage show go about depicting her?
In several different ways, actually. It's pretty cool. When Tiamat needs to present onstage to speak, she stands on the set's highest platform (which is pretty high). Later, we see Roman's view of the battle in Chaldea across two screens: one showing the lead actors in the moment, the other showing a reverse shot similar to that terrifying scene above. Finally, Tiamat is behind the audience! Well, not literally. Rather, that's how the blocking for the actors goes. In other words, we're looking right at them as they're looking up at their imaginary foe. Any one of these on its own would have worked, but using them all helps us build an image of that towering lady.
A Customizable Player Character
In the Fate/Grand Order mobile game, you can play as either a male or female Ritsuka Fujimaru. It's not a huge point of customization, but it is a choice — and players are equally invested in Gudao and Gudako (the fan names for the two variants). The main-series anime simply defaults to Gudao and gets on with things; while Fate/Grand Carnival chose Gudako for their cast. The stage shows, however, simply use both.
Two different Ritsukas — a Gudao and a Gudako — act with a cast that is otherwise unvarying. The show schedule indicated which Ritsuka would be performing on any given night, so you could see your favorite guy or girl as preferred.
Gilgamesh's Attitude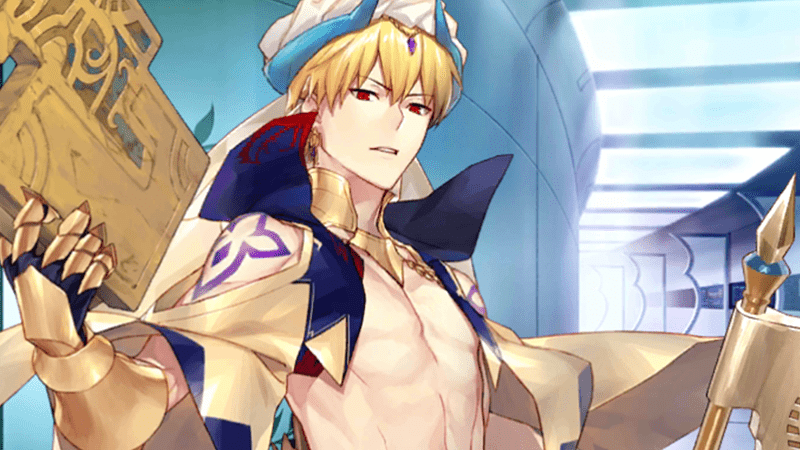 Frankly, we're surprised this guy's situation fits in any version of Fate/Grand Order. Maybe that's why the stage shows went on where they did.
Absolute Demonic Front: Babylonia went on in both Tokyo and Osaka. In the former, the show was performed at Nippon Seinenkan. The venue has also played host to headliner bands like Black Sabbath and AC/DC. In Osaka, theatergoers filled Sankei Hall Breeze, whose "black box" theater was designed to focus all eyes on the stars. Just the way Gilgamesh likes it.
Check out the official Fate/Grand Order THE STAGE website for more about the shows and their casts!