We Can't Wait for These Titles to Return to the Fall Anime Season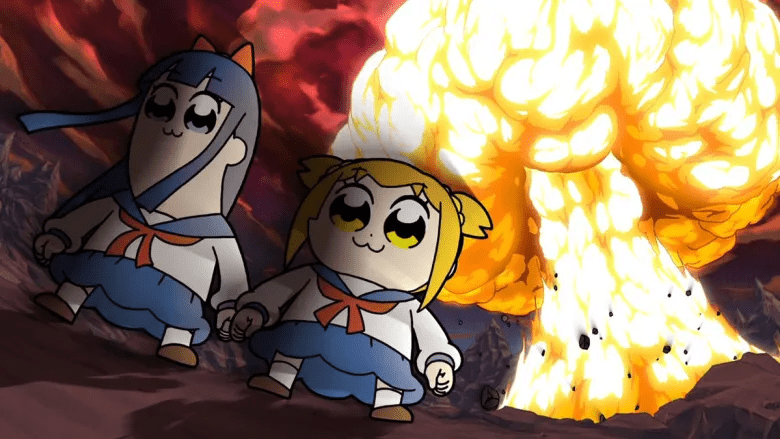 Don't get us wrong. We love a fresh new title as much as the next person. Failing that, we'll take a light novel adaptation. But there are some shows we'll welcome back with open arms at any given opportunity. We can count on perennials like One Piece and My Hero Academia to come back to us season after season. But these three fall anime in particular have us extra excited. From the paranormal to the psychic to… whatever and Popuko and Pipimi are… here's what's on our minds.
Mob Psycho 100
We couldn't be more pleased to see good boy Mob returning for the fall anime season. There's a reason all your friends are obsessed with this series. While it may initially look like a quirky paranormal ghost-hunting series, Mob Psycho 100 is so much more. Shigeo started out as a quiet, affable boy hiding phenomenal psychic powers while helping a psychic huckster after school. The truth is way more terrifying—if he lets his emotions peak, the Big Powers come out.
But it's a little more complex than that. Mob's story is one of self-discovery and self-acceptance. As he fears hurting others, he holds himself back. The series eventually expands to explore the wider world of psychic powers. And as Mob grapples with his own abilities and taking control of his own life, he can offer them some guidance, too.
Welcome to Demon School! Iruma-kun
Mob isn't the only wholesome schoolkid returning to the fall anime season. Welcome to Demon School! Iruma-kun brings back Iruma, a put-upon kid sold to demons by his irresponsible parents. But it turns out to be the best thing that ever happened to him. While doing his best to hide his human nature (because demons eat humans, allegedly), Iruma teaches his new classmates the meaning of friendship. Oh, and makes use of a powerful magic ring to keep up with his classmates.
In Season 2, we discovered a new side to Iruma's personality—one that aligns more with his demonic surroundings. But even that version of him was a sweetheart deep down. It's no wonder he's in the running to be the next demon king. How far will he get? Hopefully we'll find out in season 3.
Pop Team Epic
And here we go again.
Bkub Okawa is casting his weird spell on the fall anime season, bringing back leading ladies Popuko and Pipimi. Pop Team Epic is unique even in the gag anime landscape, thanks to participation from indie and lesser-known animation studios from around the world. Their participation, along with the presence of big names in the anime industry, keeps the series simultaneously weird and wonderful.
And speaking of big names in the anime industry, you won't see a more impressive voice cast anywhere else. Seiyuu from across the history of anime have lent their voices to both lead characters, often in team-ups that are in-jokes in and of themselves. Who will be the next to deliver their scintillating dialogue? We'll find out soon.
Speaking of returning series, here are three shows with a very long history.