Undead Unluck Anime Main Cast Revealed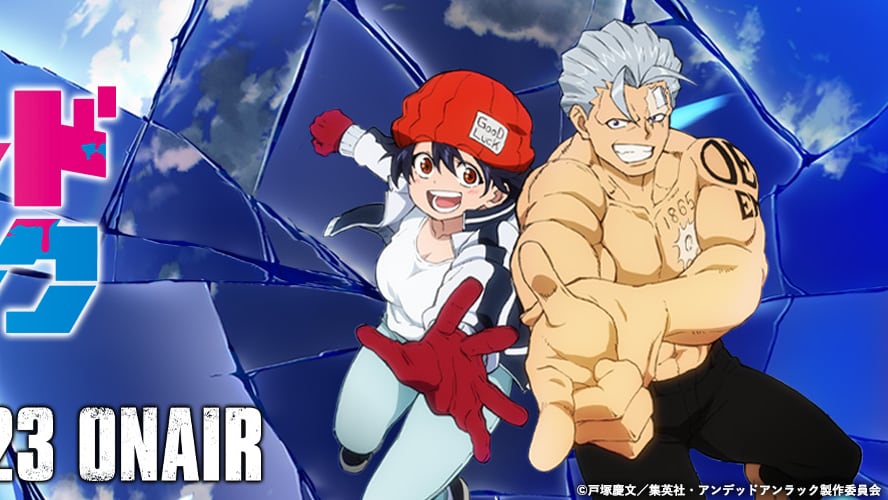 Lucky day! Back in August we learned Yoshifumi Tozuka's manga Undead Unluck would be getting an anime series in 2023. Now we know who's set to star in it.
Yuichi Nakamura will be playing Andy, while Moe Kahara will be playing Fuuko Izumo.
Commented Nakamura:
"The original work is just so energetic! However, it does not just run through with vigor, but also has solid themes, and the more you read, the more fascinating it becomes. I hope you enjoy the anime as much as the original!"
Said Izumo:
"Fuuko is a girl with a very kind heart who has both a cute side that is appropriate for her age and a strong, cool side that surprises everyone around her. I will play the role with great care so that Fuuko's charm will be conveyed to the audience."
The Undead Unluck series will be animated at david production (JoJo's Bizarre Adventure, Spriggan), and produced by "UNLIMITED PRODUCE by TMS."
Here's how Viz Media describes the manga:
All Fuuko wants is a passionate romance like the one in her favorite shojo manga. Unfortunately, her Unluck ability makes that impossible. But just as Fuuko hits rock bottom, Andy sweeps her off her feet—literally! Now she's become Andy's unwilling test subject as he works to find a way to trigger a stroke of Unluck big enough to kill him for good. However, when the pair discovers a secret organization is hunting them, it puts Andy's burial plans on hold.
Source: ANN