Gridman Universe Film Drops Teaser, March 24 Release Date
A few months ago, we learned that we'd be getting a film set in the Gridman universe—called, appropriately enough, Gridman Universe—in 2023.
Now we know exactly when Gridman Universe is set to hit Japanese theaters: March 24.
That's thanks to a new teaser for the film, which also revealed the following cast members:
Ryosuke Takahashi as Caliber
Katsuyuki Konishi as Max
Aoi Yuki as Borr
Masaya Matsukaze as Vit
Mayumi Shintani as Rikka's mother
Kenichi Suzumura as Knight
Karin Takahashi as The 2nd
Suzuko Mimori as Namiko
Akari Kito as Hassu
Previously, we learned the staff behind SSSS.GRIDMAN and SSSS.DYNAZENON would be back for this film. That includes director Akira Amemiya, writer Keiichi Hasegawa, character designer Masaru Sakamoto and music composer Shiro Sagisu. Returning cast members include Hikaru Midorikawa (Gridman), Yuya Hirose (Yuta Hibiki), Yume Miyamoto (Rikka Takarada) and Soma Saito (Sho Utsumi) from GRIDMAN, as well as Junya Enoki (Yomogi Asanaka), Shion Wakayama (Yume Minami), Yuichiro Umehara (Koyomi Yamanaka) and Chika Anzai (Chise Asukagawa) from DYNAZENON.
Inspired by the original Gridman tokusatsu series from 1993, both the SSSS.GRIDMAN and SSSS.DYNAZENON anime series are on Crunchyroll, which describes the former like this:
Yuta Hibiki can't remember who he is, and now he's seeing and hearing things that others don't! A voice from an old computer tells him to remember his calling, and he sees a massive, unmoving creature in the distance. Nothing's making sense—until the behemoth springs to life! Suddenly, Yuta is pulled into the digital world, reappearing in the real one as the colossal hero—Gridman!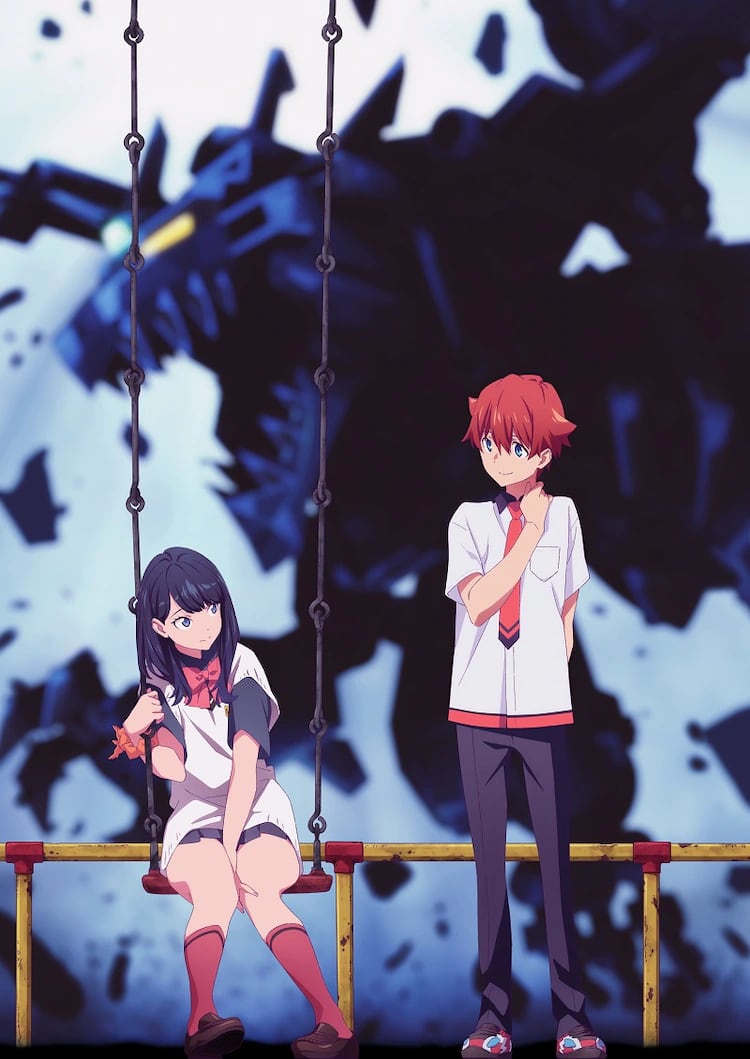 Source: ANN