The Death of Replicist is a Moody and Delicate Yuri Manga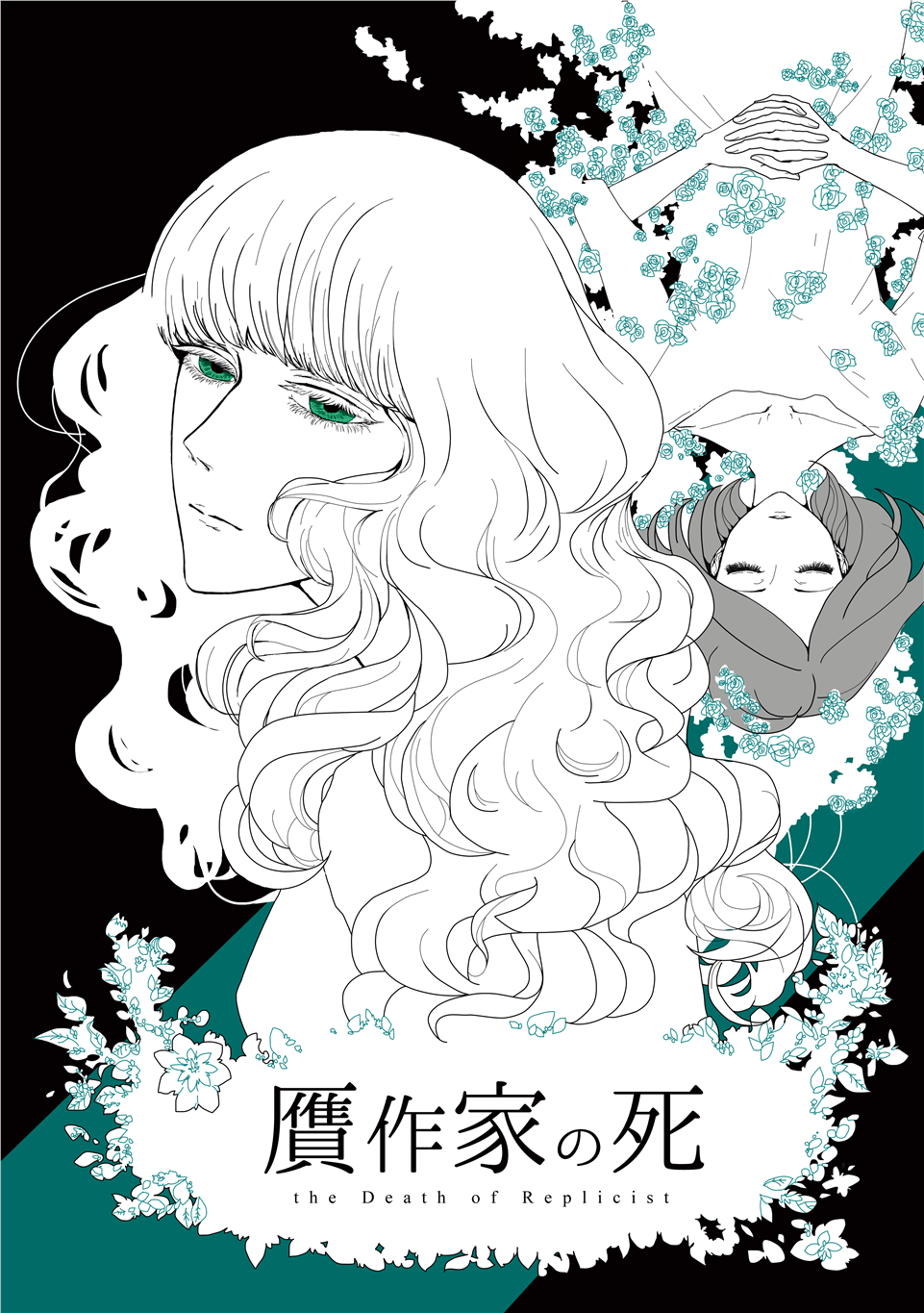 The Death of Replicist is a moody, avant garde manga from Digital Manga Publishing's yuri imprint, LILYKA. The main character is Mori, a shinigami (usually translated to English as "god of death") who looks like a beautiful young woman with blond hair.
It's her job to "place a mark" on people who are going to die. But she doesn't decide who dies. She just smells the death smell coming off them, so it's her responsibility to mark them and cause the predetermined death to happen.
During one of her night travels, Mori meets a young woman with short black hair who calls herself "The Fabricator." The Fabricator makes things like paper castles, and Mori is fascinated. This is the "yuri" part of the manga, though there's nothing explicit, not even a kiss. There's just a feeling of yearning.
And this gets to the issue: can a shinigami love? How could a shinigami love a mortal?
Coming in at 34 pages and available digitally, The Death of Replicist is a quick read that is at one time simple and at the same time it leaves a lingering sensation. It's one of those stories that has a surreal, fairy tale quality to it, where there can be meaning in what is left unsaid. The art is delicate, and the brutality of Mori's job is juxtaposed with how innocent she looks. LILYKA goes for doujinshi books, and while there are a few shots where the artwork could have been finessed a little better, overall it looks good and it works. LILYKA also previously published another manga by the same creator, The Blank of Describer. This is an unusual and interesting take on yuri that, while it may not be everyone's first image of what yuri would entail, shows the ability of the genre to expand on expectations.
Story & Art: kkzt
Publisher: LILYKA
____
Danica Davidson is the author of the bestselling Manga Art for Beginners with artist Melanie Westin, and its sequel, Manga Art for Intermediates, with professional Japanese mangaka Rena Saiya. Check out her other comics and books at www.danicadavidson.com.