Some of Our Favorite Underappreciated DAICON IV Cameos
Back before Gainax was Gainax, it animated two openings for the Japanese sci-fi convention DAICON. Their first was a hit, but their second — set to ELO's "Twilight" and full of even more pop culture references — has become a touchstone for anime fans throughout the years. And now, the opening for DAICON III is getting a remaster from members of the original staff!
We're hoping that energy extends to their second project, which was filled to the brim with sci-fi and anime cameos. It's hard to catch them all, partly because there are so many of them. But also, some of them will slip by in the background. Here's a few we'd love to see sharp and bright someday.
The Pevensie Children and Aslan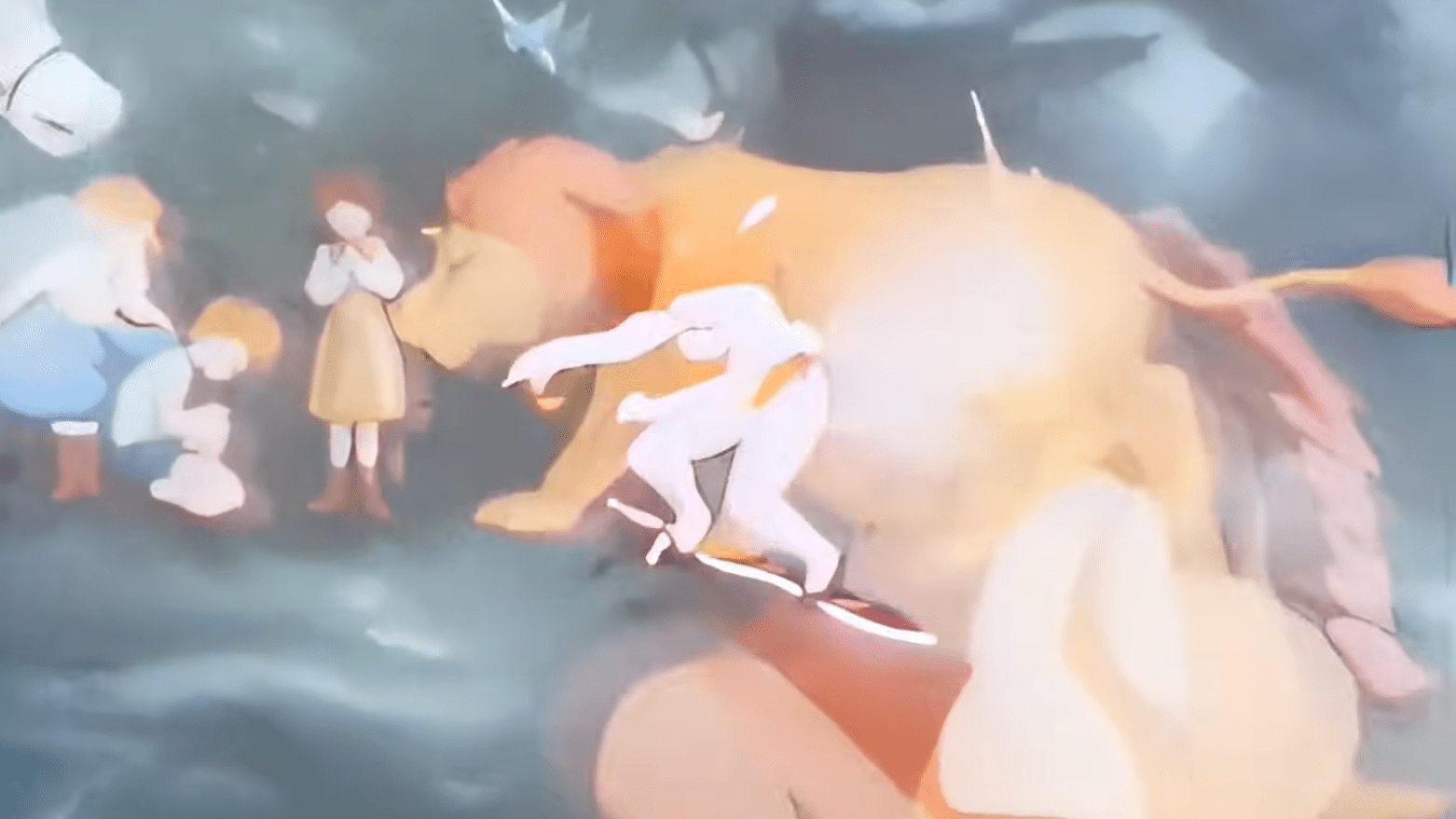 Blink and you'll miss is, but the DAICON IV opening has a swift run of fantasy literary characters before cutting into a mural of American comic book heroes. Look carefully and you'll spot Gandalf, Conan the Barbarian, and what may be a dragonrider from the Pern books. And, way in the back the children and Aslan from The Lion, the Witch, and the Wardrobe.
The mainstay of U.K. lit has had several adaptations, two of which would have come out prior to this being made. Neither of those seems to have influenced this take on the characters.
The Stormtroopers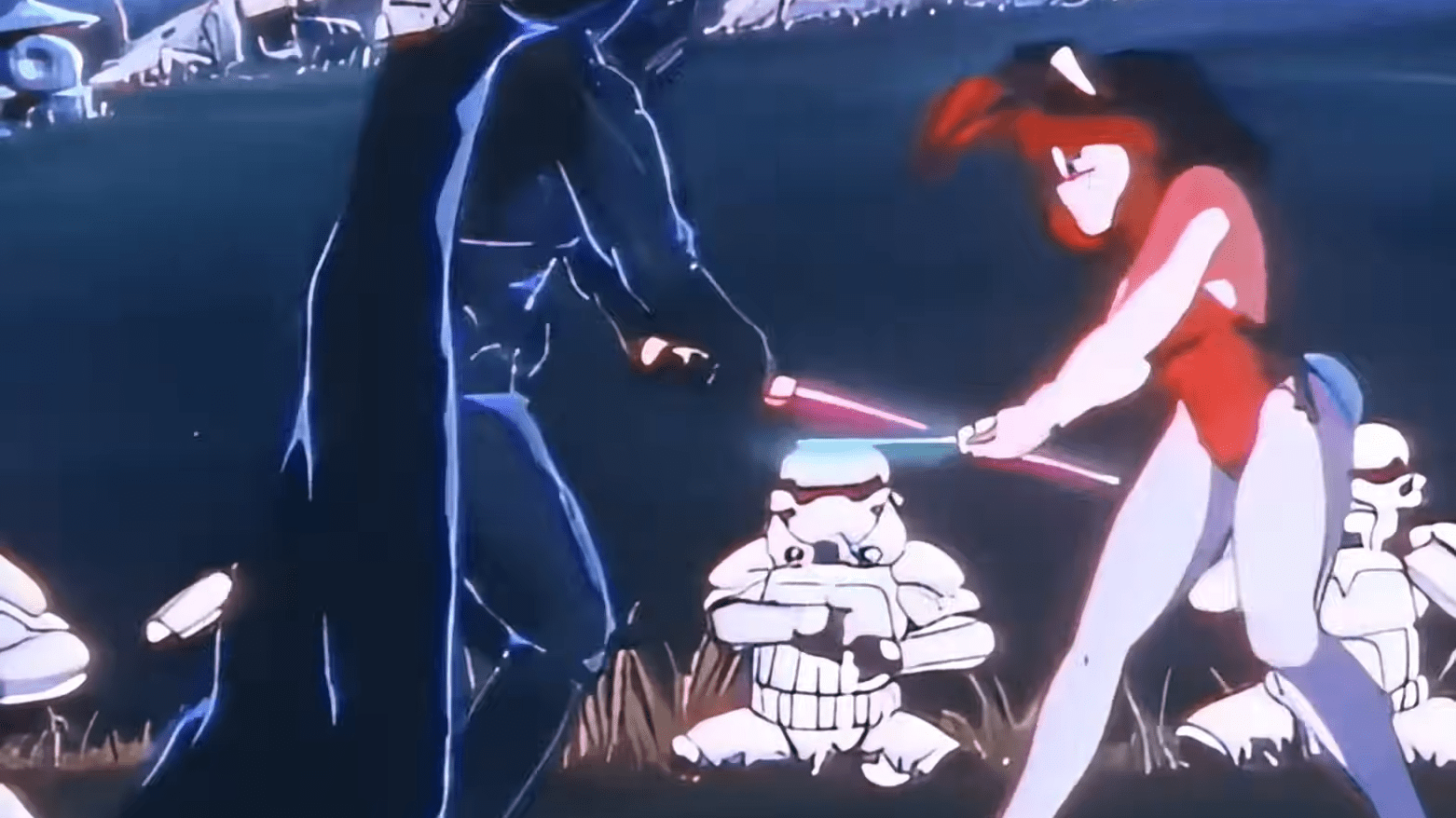 Sure, everyone talks about how Darth Vader is in the DAICON IV opening. That's great and all. But what about all the Stormtroopers? There are tons of them lined up, cheering as they watch this epic light saber battle. They look like they're having a phenomenal time… probably because they're not being shot at.
Our question, though: who are they cheering for? They're probably supposed to cheer for Vader. But let's be real. If a cute bunny girl showed up to throw hands against your boss, who would you be rooting for?
SDF Macross, but one hand is the Arcadia and the other is the Yamato
DAICON IV does the absolute most to cram in as many references as possible. We see that the most in the final pan across hundreds of memorable characters from all types of media. But they go hard beforehand, too. Just look what they did to the SDF Macross.
The combined forces of Macross, Captain Harlock, and Space Battleship Yamato are nothing to sneeze at. You'll see more references to them throughout the opening, too. But there's something especially horrific and hilarious about cramming these three epic ships together. We love it… we also hope it's on our side.
Stay tuned for more news on the DAICON III restoration!