Sentai Reveals Babylon Dub Clip, Cast and Crew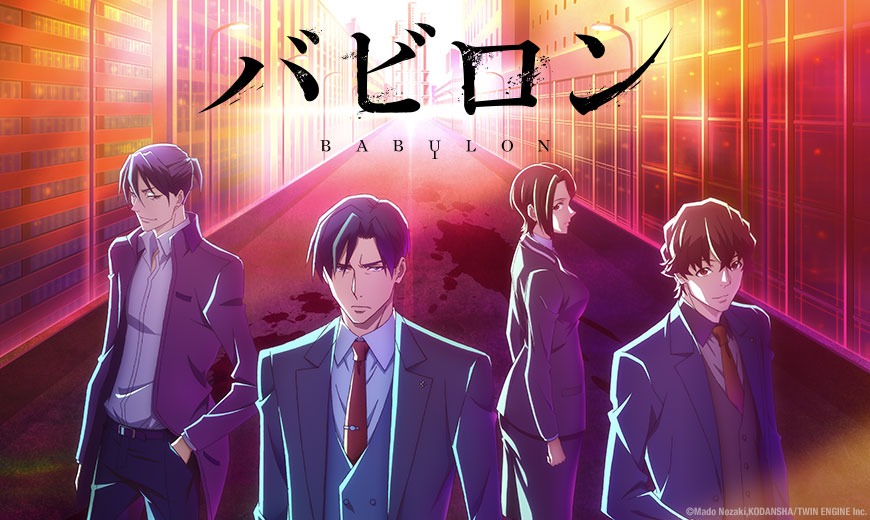 Sentai Filmworks will be releasing the complete collection of Babylon in just under a month, on May 11. Ahead of this it released a clip of the English dub and revealed the dub's cast and crew.
The English dub was directed by John Swasey. Marta Bechtol did the ADR script.
David Matranga plays Seizaki, Maggie Flecknoe plays Magase, Scott Gibbs plays Kujiin, Heath Morrow plays Fumio, Greg Cote plays Hanta, Rob Mungle plays Morinaga, Adam Gibbs plays Itsuki, Courtland Johnson plays Mitoni, Josh Morrison plays Nomaru, Blake Jackson plays Okuda and Tsutsui, Natalie Rial plays Hiasa and John Swasey plays Munekata.
Sentai gave this description of the series:
"Everything can be connected to something else if you dig hard enough, and when you're investigating a crime, it usually doesn't take too long before you start finding the clues you need, if you know where to look. When Public Prosecutor Zen Seizaki starts investigating a case of apparent fraud by a major pharmaceutical company, however, he quickly finds himself entangled in a nightmarish web of lies, intrigue and murder on a global scale. And even worse, how can he fight a foe without a face, one that's protected by members of the highest echelons of society and government, and seems to be able to convince its own victims to kill themselves? The nightmares of modern science are powered by old-fashioned corruption and greed, and one man may be the only force that can stop them in BABYLON."
Source: Sentai
____
Danica Davidson is the author of the bestselling Manga Art for Beginners with artist Melanie Westin, and its sequel, Manga Art for Intermediates, with professional Japanese mangaka Rena Saiya. Check out her other comics and books at www.danicadavidson.com.