Scrub up Your Thermae Romae Knowledge Before the New Anime
Netflix unleashed five new titles for anime fans to get excited about in 2021. Among them is Thermae Romae Novae, a new series based on Mari Yamazaki's historical manga. So far, the award-winning title has had one anime adaptation and two films. What's to come in Novae is uncertain — we've only got a basic visual to go on — but the original was so fun, we can't wait to see where it goes.
If you're unfamiliar with Thermae Romae, we can't blame you. As fun and educational as it was, the title flew under the radar in the US. But you have plenty of time to learn about it and see what's come before!
A Tale of Two Bathhouses
The central theme of Thermae Romae is bathhouses — and the two civilizations primarily known for them. Japan is very proud of their public baths, but in ancient times it was Rome that cornered the market on thermae. They were places to get clean and relieve stress, but also to socialize.
Protagonist Lucius is a designer of Roman thermae, often stuck for ideas. One day, he discovers a tunnel that will take him to other spas, in a strange country with a language he doesn't know. In truth, he's time traveling to modern Japan, but he doesn't figure that out for a while. In the meantime, he gains inspiration from Japan's public baths and spas. Eventually, the series sets its sights on a romantic story, as Lucius meets a history professor named Satsuki.
A short anime adaptation aired in 2012.
On the Big Screen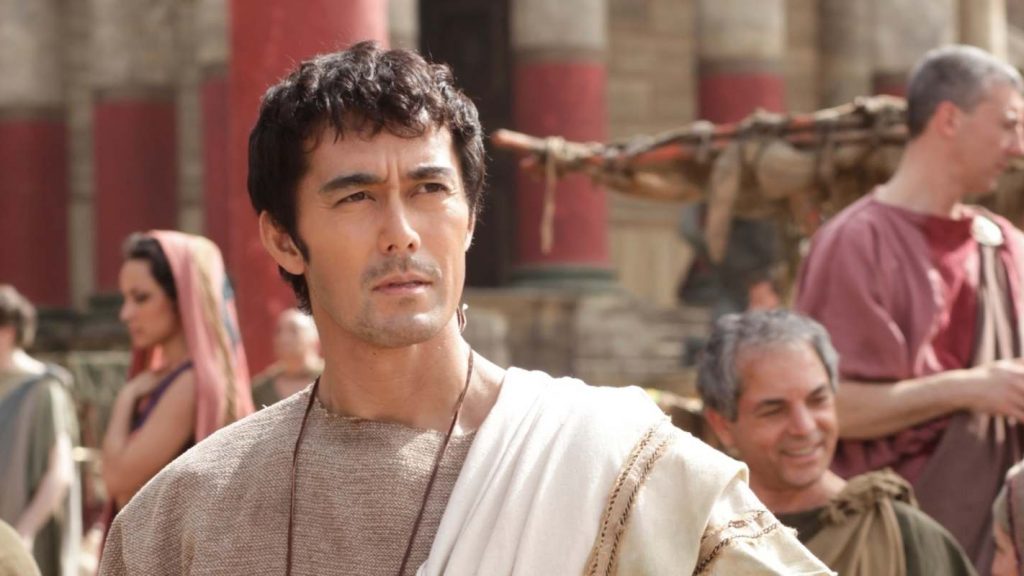 Thermae Romae has also appeared not once, but twice on the big screen. In 2012, Hiroshi Abe took the role of Lucius, adapting familiar scenes from the manga and including a twist on the romance subplot. A sequel was made in 2014.
The films are absolutely gorgeous… and this probably has to do with the fact that they were shot on the sets of the HBO series Rome. We get to spend plenty of time in both the ancient and modern worlds, learning about advances in spas and bathhouses from both sides of the timeline. Sadly, Romans didn't really have onsen eggs brought back to them by a time-traveling architect, but it's a cool thought.
What's Next for Thermae Romae?
While we know there's more Thermae Romae on the way, that's just about all we know. NAZ, the studio behind My First Girlfriend Is a Gal and Infinite Dendrogram, heads up production. Yamazaki herself drew the key visual you see above. Will we rejoin Lucius where we left off? Or will the new series start from scratch? We'll find out sometime next year.
In the meantime, there's plenty of time to revisit what's come before. Will you be joining Lucius on his adventures?