Pirated Demon Slayer DVDs Lead to Arrest in Japan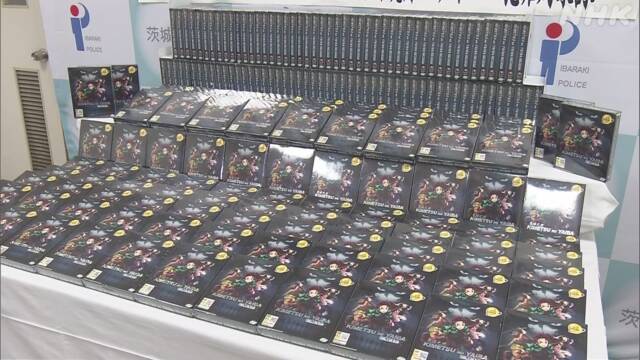 Demon Slayer: Kimetsu no Yaiba is all the rage these days, with the recently-released film version scooping up record-breaking amounts of yen.
This week, a man in Japan trying to profit on that popularity was arrested for selling pirated Demon Slayer DVDs.
Reportedly, the 40-year-old company employee from Fukuoka Prefecture got the pirated discs from Malaysia then sold them to unsuspecting folks online at lower prices than the official versions. He explained the difference in packaging by explaining they were "imported versions."
He was reported to the authorities by two women who bought the DVDs and realized there was something fishy about them.
A police search revealed the man had some 600 discs in his possession, which were then confiscated. He had made some 11.5 million yen (about $110,000) by selling the discs.
In response, the man stated, "I thought they were poorly-made DVDs, but I thought they were officially licensed, so I sold them."
C'mon, man.
This is the latest in a rash of Demon Slayer-related crimes, though not quite as heartwarming as this one.
Here's how Aniplex of America, the folks selling official Demon Slayer discs, describe the series:
It is the Taisho Period in Japan. Tanjiro, a kindhearted boy who sells charcoal for a living, finds his family slaughtered by a demon. To make matters worse, his younger sister Nezuko, the sole survivor, has been transformed into a demon herself. Though devastated by this grim reality, Tanjiro resolves to become a demon slayer so that he can turn his sister back into a human, and kill the demon that massacred his family. A sorrowful tale of siblings in which the fates of humans and demons intertwine…begins now!
Source: NHK