Rurouni Kenshin Teams Up With Hello Kitty for Cute Collaboration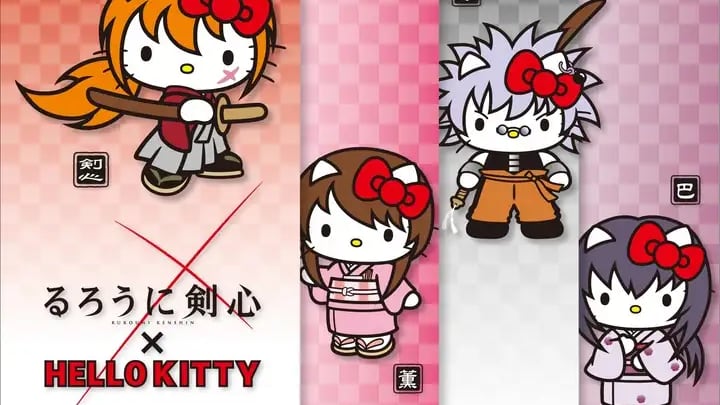 The final two Rurouni Kenshin films are on the horizon, and that means merchandise! Here're some cute items that caught our eye: Kenshin characters dressed up as Sanrio Kitty characters. Or is it the other way around?
The Kenshin/Kitty collab includes stuffed toys, a set of clear files, tote bags, tin badges, keychains and more.
There will also be pop-up cafes featuring these designs at seven locations throughout Japan, including Sweets Paradise in Ueno, Tokyo, which opens on April 22.
Meanwhile, the two new Rurouni Kenshin films will be released April 23 and June 4.
Source: Mantan Web