Live-Action Rurouni Kenshin Films Land Teaser Trailer, New Release Dates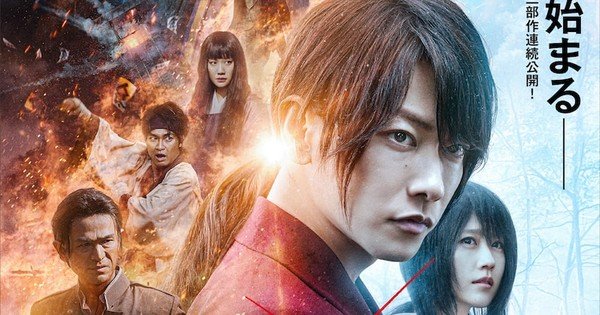 The two upcoming live-action Rurouni Kenshin films, originally set for this year, are set to hit screens in Japan next year. Now, thanks to a fresh teaser trailer, we know exactly when.
The Final slashes its way on-screen April 23, followed by The Beginning on June 4.
The two films continue the story told in the previous three films, all directed by Keishi Otomo and starring:
Yu Aoi as Megumi Takani
Takeru Satoh as Kenshin Shimura
Emi Takei as Kaoru Kamiya
Munetaka Aoki as Sanosuke Saga
Joining the tried and true cast are:
Riku Oonishi as Myojin Yahiko
Mackenyu as Yukishiro Enishi
The Final tells the story of the manga's Jinchu arc, in which Kenshin faces arms dealer Enishi. Meanwhile, The Beginning tells us how Kenshin got that famous scar.
Here are our reviews of all three original Rurouni Kenshin films:
Source: ANN