Hello Kitty Theme Park Opens in China in 2025, Shares Concept Images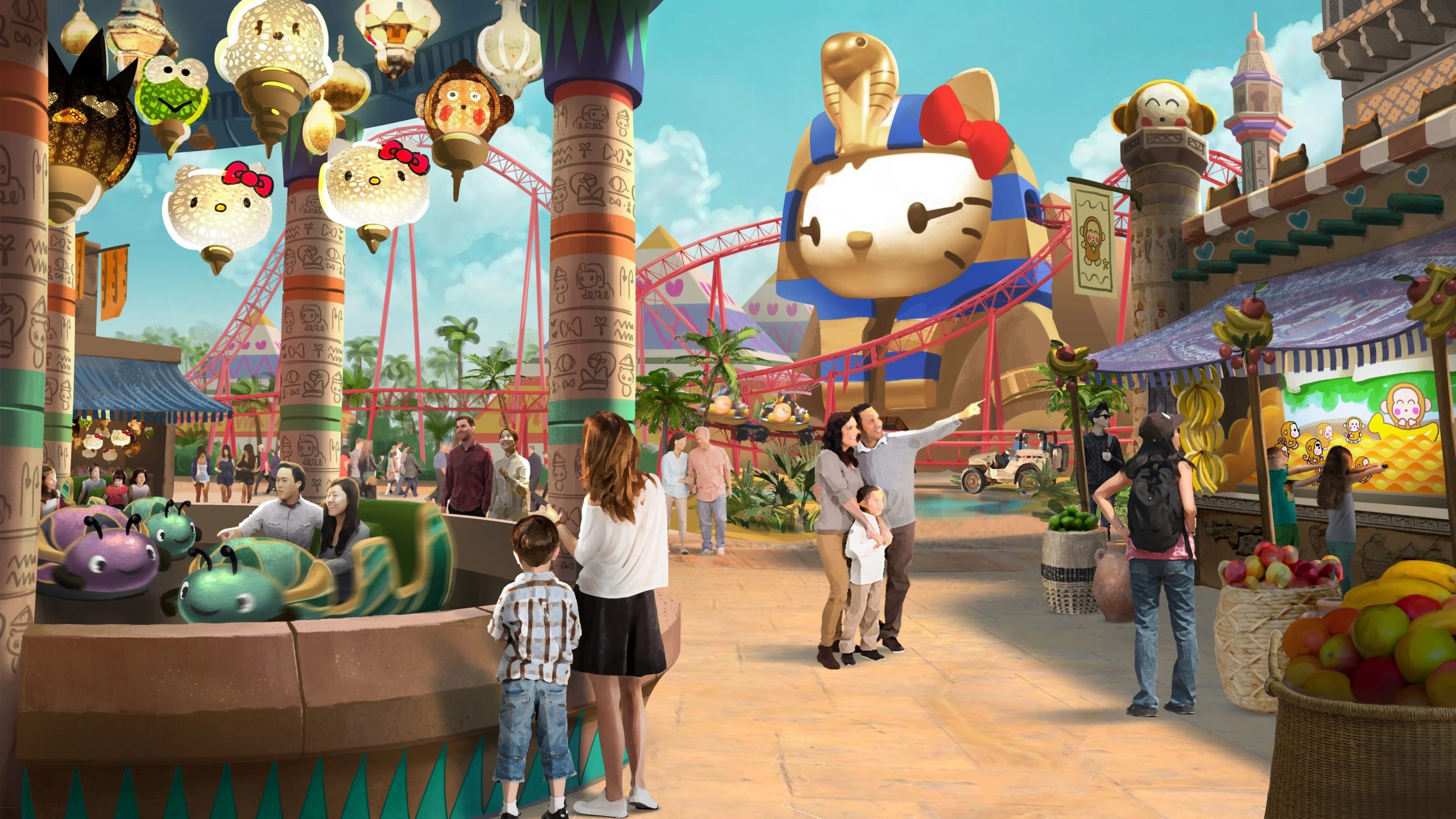 Hello Kitty has fans around the world, and China is set to get its second Hello Kitty theme park. While the theme park was first announced in 2018, we're currently getting imagery and more information. The theme park is scheduled to debut in 2025.
It will be called the Sanya Hello Kitty Resort and cost $620 million to create, and it's located in the Haitang Bay area of Hainan Province. The final park will consist of fifty-two acres. There's also going to be a themed Hello Kitty Hyatt hotel where guests can stay in while they visit the park, and it will have 221 rooms.
Three signature restaurants will be offered, and the menu will be tweaked for festivals. The park will have roller coasters, rides, a giant Hello Kitty sphinx, storytelling events, and more.
The first Hello Kitty theme park in China debuted in 2015, followed a year later by the Hello Kitty Bistro Bianco. Once this new theme park is set up, China will have as many Hello Kitty theme parks as Japan. In Japan, the Hello Kitty theme parks are Harmonyland and Sanrio Puroland.
"We look forward to bringing to life well-loved Sanrio characters in this exciting new project, which will retain a unique identity while providing the JdV by Hyatt brand's signature guest experience that is inclusive, free-spirited and distinguished by heartfelt and joy-driven service," remarked Stephen Ho, who is the president of Growth and Operations, Asia Pacific of Hyatt.
"Sanya Hello Kitty Hotel will leverage our respective strengths in developing and managing world-class hospitality projects to offer guests a truly unique experience as they unwind and rejuvenate with their favorite Sanrio characters," added Jeffery Pun, Chief Executive Officer of Keyestone Group. Keyestone Group is developing the park.
Would you be interested in visiting a Hello Kitty theme park?
Source: Daily Mail
____
Danica Davidson is the author of the bestselling Manga Art for Beginners with artist Melanie Westin, and its sequel, Manga Art for Intermediates, with professional Japanese mangaka Rena Saiya. Check out her other comics and books at www.danicadavidson.com.