There Was More Manga Piracy in 2021 Than Manga Sales in 2020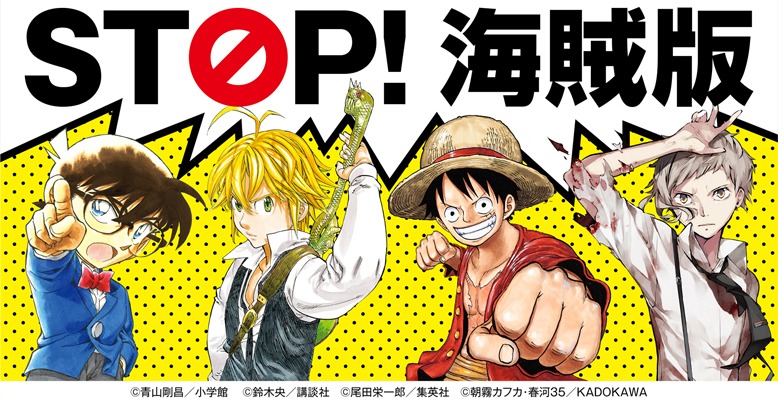 Now that it's 2022, numbers are being crunched to see how many manga sold last year . . . and how many were illegally read through piracy sites. The results are pretty sobering. All that piracy in 2021 bilked manga creators and publishers out of more than 1 trillion yen (which is about $8.74 billion). That's more than the entire industry made in 2020.
This is also a 4.8-fold increase from manga piracy in 2020. The Authorized Books of Japan group (which has publishers in it) reported that about 900 manga piracy sites are still running, even after a number have been shut down. Out of those 900 sites, the ten most successful received 3.75 billion hits in 2021. That's two and a half times more than the number of hits in 2020.
One of the biggest manga piracy sites was Mangamura, which was forcibly shuttered in 2018. But then other sites popped up to replace it, including ones outside of Japan. Then along came Manga Bank, and four manga publishers fought it in court. Though Manga Bank is technically shut down, it seems to have just reappeared elsewhere. Some of these piracy sites have the manga available right on them, and some are set up so you have to download the manga.
More digital manga are being made available as a way to combat piracy, including Mangamo, MANGA Plus and the upcoming MangaPlaza. But even with more outlets for legal manga becoming available, many people still choose to get their manga illegally, hurting the business.
Atsushi Ito, deputy chief of the editorial and general affairs department in Shueisha, remarked in a statement, "The situation is getting worse because several piracy websites that appear to be based overseas have grown larger than Mangamura." Ito is additionally the head of the public affairs department of the Authorized Books of Japan.
Source: The Asahi Shimbun
____
Danica Davidson is the author of the bestselling Manga Art for Beginners with artist Melanie Westin, and its sequel, Manga Art for Intermediates, with professional Japanese mangaka Rena Saiya. Check out her other comics and books at www.danicadavidson.com.