Looking for a Nezuko Figure? Get Our Top 10 Recommendations
The popularity of Demon Slayer: Kimetsu no Yaiba is constantly beating records in film, and manga, and even music sales, so there's bound to be a lot of people hunting for Demon Slayer merchandise over the holidays. If you're in the market for a Nezuko figure, we've broken down 10 of the best choices, out of the many figures on the market right now.
Price: $18.00
Height: 5″
Available: Now, via Jbox
Here's a stylized Nezuko plushie with a chain you can use to hang it anywhere you want!
Price: $19.98
Height: 2.7″
Available: Now, via Amazon
If you want to decorate your car, or you want to put your Nezuko figure on some other wobbly surface that normally bucks toys, this dashboard doll is an ideal option, as it includes a sticky pad which keeps it from sliding around. A removable Santa hat is included during the holiday season.
Price: $29.99
Height: 3.5″
Available: Now, via Jbox, Amazon, Rightstuf
The Figarts Mini is a simple, straightforward super-deformed Nezuko figure with nice detail, a modest amount of articulation, and very moderate price tag.

Price: $34.99
Height: 6″
Available: 3/31/21, pre-order at Rightstuf
Bandai Spirits' Nezuko figure is worth considering if you prefer taller proportions over the many cutesy, super-deformed options out there. It's got a very dynamic and exciting pose, no ugly ball joints, and it's not too pricy. The only drawback is it's currently on pre-order, so you'll have to wait a few months to have it in your hands.
Price: $56.00
Height: 3.9″
Available: Now, via Jbox
Another chibi-fied Nezuko rendition, Nendoroid's is a bit pricier than Tamashi Nation's, but includes multiple face and limb parts to allow punching, kicking, and kneeling with various expressions.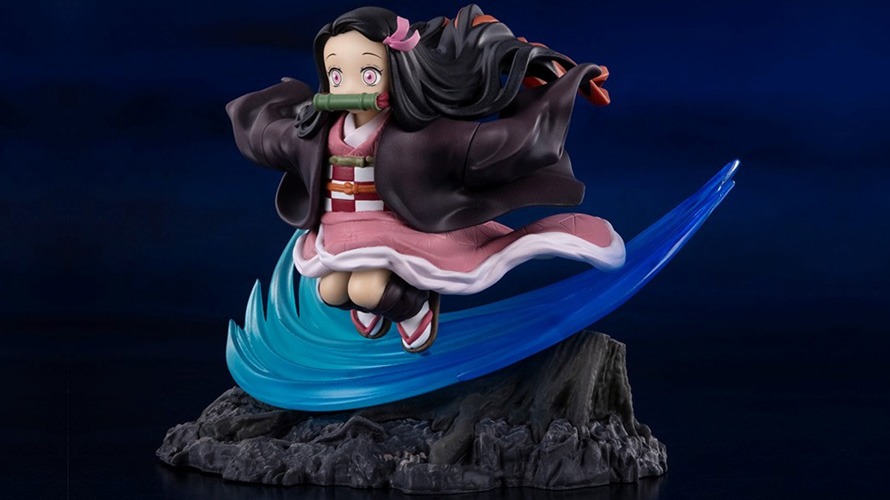 Price: $63.99
Height: 4.33″
Available: 2/28/21, preorder via Rightstuf
Figurarts Zero Nezuko is definitely the coolest and most elaborate super-deformed rendition, with tree stumps and a Nike swoosh on steroids to set the stage.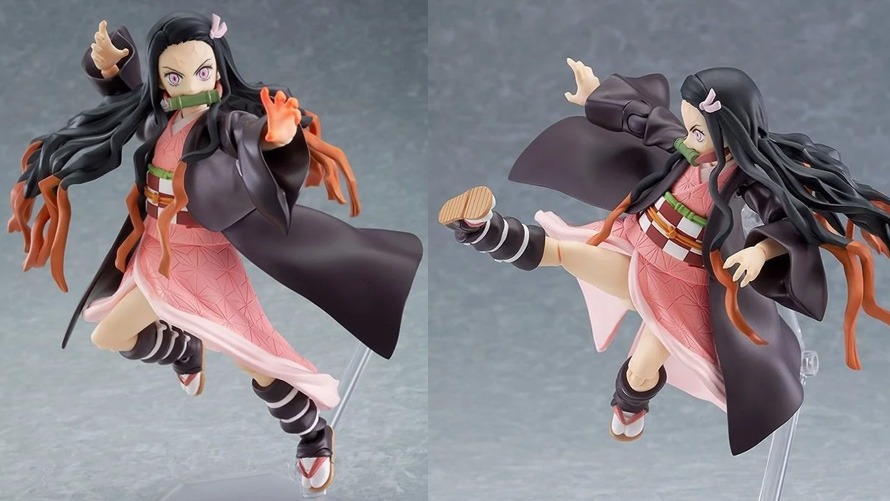 Price: $85.50 to $101.99
Height: 5.1″
Available: August 2021, pre-order via J-box or Rightstuf
Figma's take on Nezuko is highly articulated and comes in two versions. The standard version includes two faces, multiple kimono parts, and a stand. The deluxe edition includes all that, plus an additional face, Exploding Blood technique hand, and the wooden box containing Nezuko.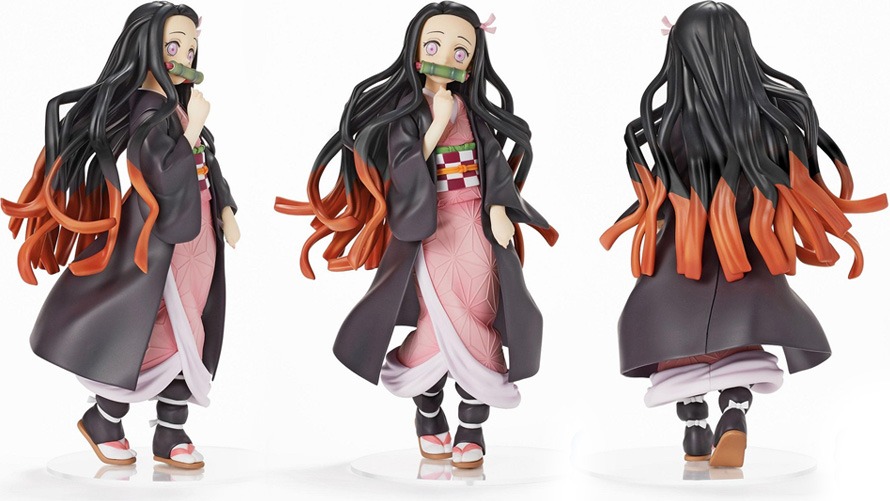 Price: $28.99
Height: 8.27″
Available: Now, via Rightstuf
We're wiling to bet SPM Prize's offering will tick the most checkboxes for the average buyer. It's one of the larger figures out there, and it's priced very affordably. It's got the accurate to Nezuko's taller proportions in the series rather than being chibied. Unlike many other attractive options in the list, it doesn't require a pre-order, so it can get to you quickly. It may not be as poseable as some of the other options here, but that also means it doesn't have many unattractive ball joints or seams.
Price: $108.98
Height: 5.5″
Available: 3/31/21, pre-order at Rightstuf
Buzzmod's Nezuko Figure takes the prize for most articulation, pairing a ton of ball joints with real fabric clothing that bends and folds realistically around Nezuko's body. It also includes four difference facial expression parts (standard, smiling, sleepy, and angry), and a variety of hands parts, allowing you to create almost any pose you can think of.
Price: $132.99
Height: 5.63″
Available: Now, via Amazon, Rightstuf
We're putting Kotobukiya Artfx's entry in the number one spot because it probably ticks the most checkboxes for the premium buyer. It's a high-quality, detailed, and fully proportioned figure in an exciting action pose, and it's not on pre-order, so you can buy it right now from multiple places. If you want to throw a bunch of money at a Nezuko figure you can have right now, this is the choice for you.
---
Otaku USA may earn a small commission on purchases made through links on this article. As an Amazon Associate we earn from qualifying purchases.