Producer Shares Live-Action Cowboy Bebop, One Piece Updates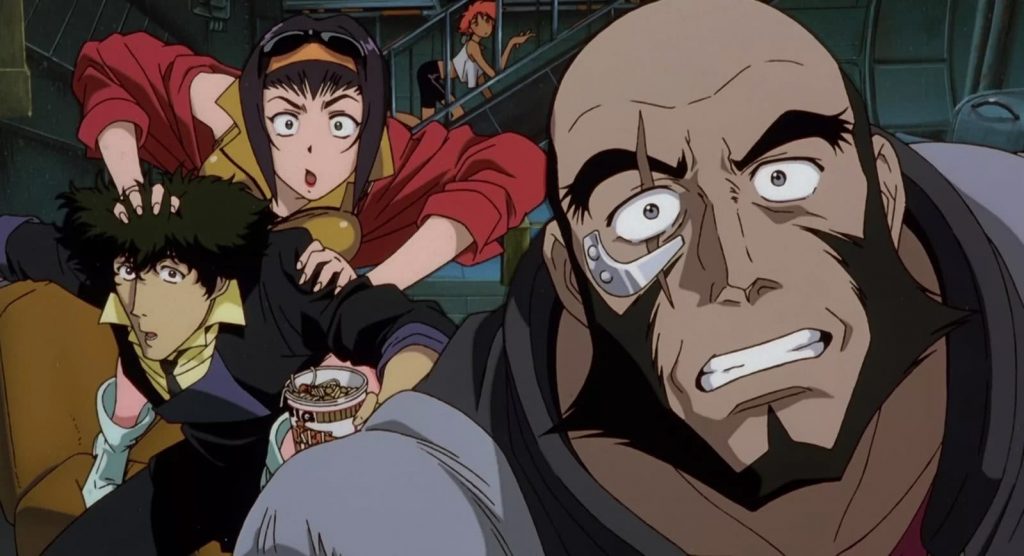 Netflix is hard at work on live-action adaptations of Cowboy Bebop and One Piece—or as much work as they can do during a pandemic, anyway.
Producer Marty Adelstein recently had an interview with SyFy Wire in which he let us in on how both shows are going.
Cowboy Bebop began shooting in 2019, but production was put on hold when lead actor John Cho (Spike Spiegel) suffered an ALC injury. Then COVID-19 hit, and like most productions these days, Bebop is on indefinite hiatus.
Said Adelstein: "So, we have finished three episodes. I think we're into [shooting] six; then John Cho tore his ACL, unfortunately. But I have to tell you I really like the show. It's really fun."
Adelstein also addressed concerns about whitewashing, or casting Caucasian actors in Asian roles, which got live-action adaptations like Ghost in the Shell and Death Note into trouble:
"Because of all these anime movies that have come out and been accused of being whitewashed, we have really gone out of our way. We have the original composer, Yoko Kanno, doing music. The characters are all sort of multiethnic, and it's a great cast. And the two episodes I have seen are so much fun. It's really fun."
That's confirmation Yoko Kanno is doing the music for the show, and that at least two episodes are in the can. See you, space cowboy… someday.
Meanwhile, Adelstein had this to say about Netflix's One Piece adaptation:
"We were supposed to start filming in August in Cape Town, South Africa. We anticipate the date being able to film [now is] September, at the latest. We have basically all 10 scripts written. We will start casting when we go back. My suspicion is June 1, but we will start doing our casting. We have a lot of names that we're talking about, and we should be in production in September. We have been working very closely with Sensei Oda. So, we're going to get started, and this one is very big."
Innarestin'! We'll let you know more details as they're revealed.
Source: SyFy Wire