Japanese Standup Comedian Meshida on Translating Manga and What Hentai Really Means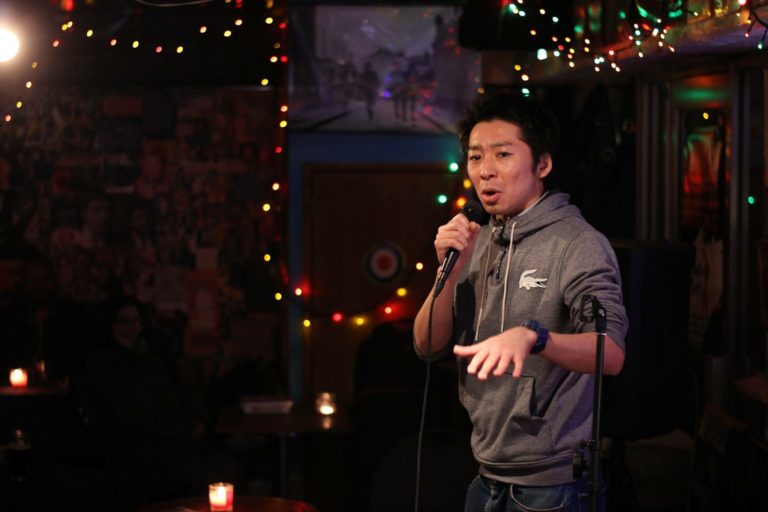 American Mike Howard used the antics of his years as a Japanese salaryman for his humorous memoir The Salaryman, illustrated by mangaka Rena Saiya. After this he turned The Salaryman into a manga (again with artwork from Saiya) and has recently translated the manga into Japanese. Turning an English manga into Japanese is an unusual move, and he asked Japanese salaryman-turned-standup-comedian Meshida to do it.
Meshida has a slew of videos on his YouTube channel (some of which are NSFW) where he wants to educate and laugh over the various foibles of Japanese culture. He's gearing up to do the online quiz show "Who Wants to Be Japanese?" available through Airbnb, which will include "Funny facts, bizarre stories and kinky stuff from Japanese culture and history." In the meantime, Meshida talked to Otaku USA about translating The Salaryman, the differences between Western and Japanese humor, and his mission to teach Westerners what "hentai" really means in Japan.
How did you get involved in translating The Salaryman?
Mike contacted me. He watched my YouTube and he sent me a message. At first he offered to do a Japanese comedy together. Because in Japan, standup is not so popular. Manzai. Do you know manzai? In manzai, we have tsukkomi and boke, which means straight man and funny man. If the funny man does something crazy, always the straight man says something about it. For example, the boke says a very bad joke, so always the straight man says, "No, no, no, you can't say that. Are you crazy?"
So he asked me to do a Japanese comedy in English, and I was busy and I didn't reply for months. And then I met him by chance. He said, "I sent you a message." I said, "I ignored you! Sorry!" [laughs] At the time he gave me his book and I read it. It is funny, it is interesting. After that, he asked me to translate it.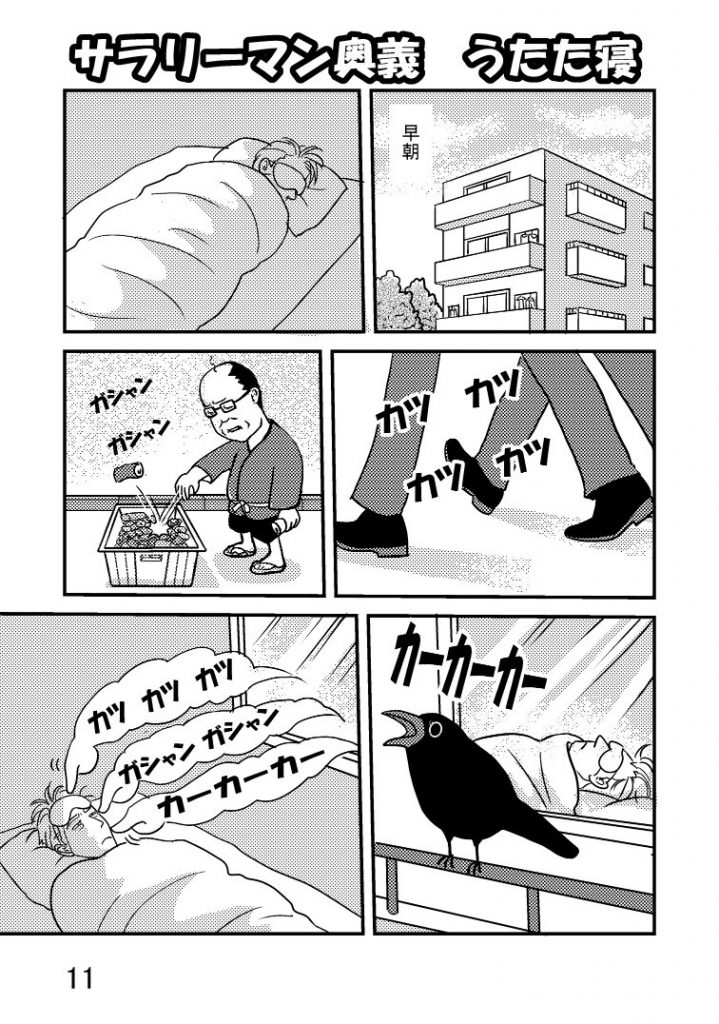 He said you two had debates about translating in places.
First of all, I think English readers and Japanese readers are totally different. Japanese readers get used to reading manga. It's our culture. Sometimes in English, they explain too much. Sometimes we show the picture, and not the words. I had a professional manga artist check my translation first, and they advised, "Oh, you explain a lot. It's too much." Because when people read manga, people don't want to think too much. They want to enjoy it for fun. If there's too much information, they stop reading. So I tried to cut a lot of parts. And of course English humor is a different humor. I know because I do comedy in English.
In Japan, we have interactive comedy, like manzai, our radio shows, our talk shows. Sometimes foreigners misunderstand. They think Japanese comedy is just game shows and physical jokes. We do have a lot of game shows, but we have a lot of talk shows. Comedians gather and tell funny stories. But we don't have standup comedy culture.
As a former salaryman, what did you think of this American take on being a Japanese salaryman?
Unfortunately, Mike worked in a very traditional company. [laughs] I worked as a salaryman, but I worked at an internet company. An internet company is a new company, so it's totally different from a traditional Japanese company.
Do you read a lot of manga?
Of course! I grew up with manga. It's very normal and natural. Slam Dunk is my favorite.
How did you get involved in standup?
I like Japanese comedy, of course. I grew up with Japanese comedy. But compared to Western comedy, we don't have much sarcasm or dark humor or bad jokes. I even like bad jokes. [laughs] Sometimes in Japanese I tell jokes with very dark humor, and no one can understand them. Their reaction is like this: "Ehh?! Why did you say that?"
First I wanted to be a Japanese comedian. I wanted to go to Yoshimoto, a very famous Japanese comedy agency. All comedians go there. But when I talked with my friends, I would say a bad joke, and they weren't laughing. And I realized, "Oh, here in Japan, my humor doesn't match."
Luckily, my British teacher recommended Little Britain, which is one of the famous British comedies. It's very sarcastic. They make fun of everything. I thought, "That's my humor." Then I watched standup and I loved it, so I decided to do it. Until I was twenty I couldn't speak English at all. Then I took an English lesson every day. When I was a college student I went to the UK to study English. It's not big, but in Tokyo we have an English standup community. They're mainly foreigners living in Tokyo.
What can you tell our readers about your videos?
I didn't know at first, but [the word] "hentai" became English. A lot of Japanese sexual words are English. And sometimes they are misunderstood. Hentai in Japan means people with sexual perversity. It's not like only tentacle porn or hentai porn. People [in the West] say, "Oh, it's hentai." It's not hentai!
We Japanese often use the word hentai. Even kids. "You're hentai!" When I would do something weird as a kid, my parents were, "Are you hentai?"
As a comedian I like to introduce our crazy culture. In Japanese religion, we are not a Christian country. Our religion is Shinto, which means many gods. I didn't realize until I went abroad that Japanese culture is very unique. We have a pride for being in the news. But when it comes to porn, it's crazy! So I want to introduce our hidden Japanese culture. We don't have much entertainment for foreigners. They're looking for English entertainment, so I host many comedy shows. Sometimes even now I organize open mics.
Where can people watch your comedy, besides on YouTube?
In two weeks I will start an online comedy game show. Airbnb has launched a new service: Airbnb online experience.
____
Danica Davidson is the author of the bestselling Manga Art for Beginners with artist Melanie Westin, and its sequel, Manga Art for Intermediates, with professional Japanese mangaka Rena Saiya. Check out her other comics and books at www.danicadavidson.com.