Japan: Earthquake… and Aftermath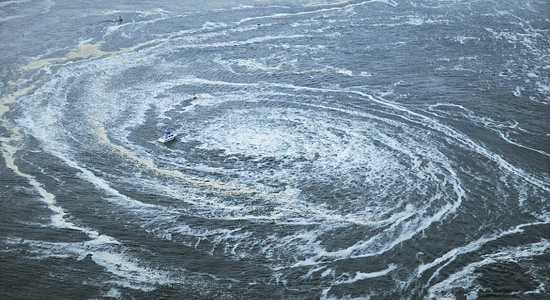 By now, you probably know… the largest earthquake in Japan's history has just struck the island nation. On Friday March 11, 2011, an 8.9 magnitude quake struck northeastern Japan, resulting in sweeping tsunami, incredible damage, and sadly, injury and loss of life in the hundreds.
As I sit and write this, night has fallen in Japan and, here in San Francisco and along the California coast, we're bracing for a barrage of tsunami waves predicted to be in the 3-5 foot high range, which is certainly remarkable for us, but nothing compared to what Japan is dealing with.
I awoke a few hours earlier this morning to find Facebook and Twitter flooded with messages and posts from friends and relations checking in on each other's safety. Naturally, being a magazine about Japanese pop culture, we have many colleagues and contacts over there, most of them based in the Tokyo area.
The good news is that everyone seems to be OK.
As the quake's epicenter was up north, the city of Tokyo—located hundreds of miles away—did not suffer any major damage. However, lives were disrupted and affected. The ground shook and buildings swayed for minutes on end. Objects flew off shelves and crashed onto the floor. Train service was disrupted for hours which resulted in crowded streets filled with thousands of people walking home. Reports of non-fatal injuries.
Meanwhile, members of the extended Otaku USA family braved on through a series of aftershocks. Matt Alt, who has often contributed to our Hobby Lobby section, gave a series of phone-in interviews to CNN reporting on his quake experience. Anime voice actress Yuu Asakawa—co-host of my Otaku-Verse Zero webshow—tweeted "I'm fine. I'm with my mom and my friend. We are gonna stay together tonight." Hopefully this Facebook post from Yoshiki Takahashi—a close friend who contributed to our feature on Moe anime—sums up the current state of things: "Aftershocks seem to stop for now. Gotta work." And so Japan marches on…
I was in Tokyo last week and missed the quake by a little over a week. Part of me feels lucky to have dodged the chaos, but another part of me wishes I was still in Japan to lend support however possible. In the meantime, I'm keeping my TV set glued to NHK World until further notice and carefully monitoring Twitter and Facebook for any developments, wishing for the best.
So I'm OK, and most of our Tokyo-based compatriots are too. But areas of Northern Japan have been devastated by an unimaginable natural disaster. Please consider donating to the Red Cross for earthquake relief for Japan, and please take care.
Patrick Macias is the editor in chief of Otaku USA magazine. His blog can be found online at  www.patrickmacias.blogs.com
Photos © AFP/GETTY IMAGES