Inuyasha Spin-Off Yashahime Shows Anime Design for Moroha
Following up on some character design sketches by Inuyasha creator Rumiko Takahashi, the official Twitter account for the spinoff anime Yashahime: Princess Half-Demon came through with a character sheet for Moroha.
Here's a better look at the daughter of Inuyasha and Kagome: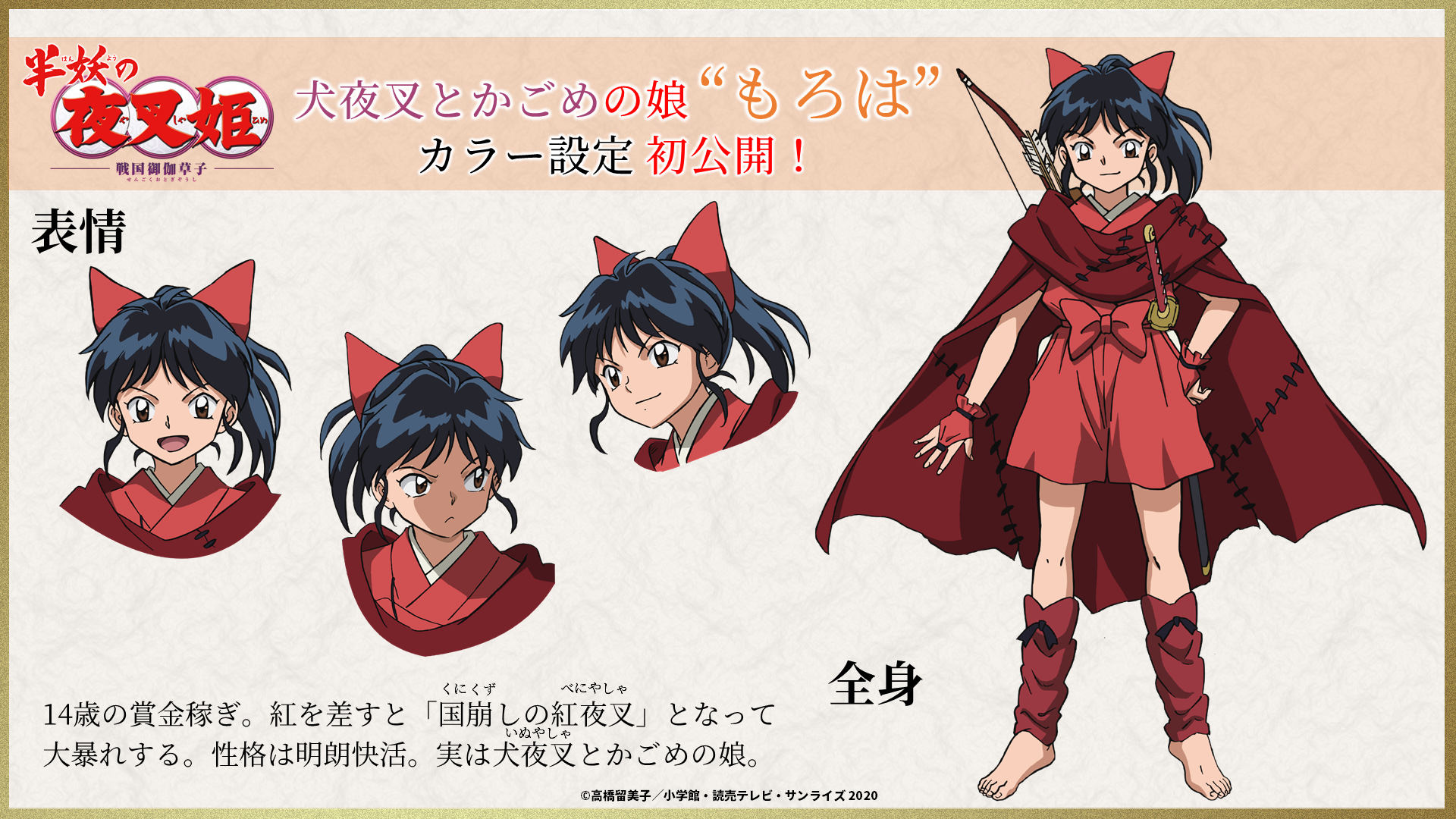 In addition to Inuyasha creator and Will Eisner Hall-of-Famer Rumiko Takahashi on main character designs, the series has Teruo Sato directing. Katsuyuki Sumisawa is on the screenplay, Yoshihito Hishinuma is on anime character designs, and Kaoru Wada is on music.
VIZ Media confirmed the rights to digital streaming, EST, and home video for Yashahime, so stay tuned for more details as they're announced.
Here's the description:
In Yashahime: Princess Half-Demon, the daughters of Sesshomaru and Inuyasha set out on a journey transcending time. Set in feudal Japan, half-demon twins Towa and Setsuna are separated from each other during a forest fire. While desperately searching for her younger sister, Towa wanders into a mysterious tunnel that sends her into present-day Japan, where she is found and raised by Kagome Higurashi's brother, Sota, and his family.
Ten years later, the tunnel that connects the two eras has reopened, allowing Towa to be reunited with Setsuna, who is now a demon slayer working for Kohaku. But to Towa's shock, Setsuna appears to have lost all memories of her older sister. Joined by Moroha, the daughter of Inuyasha and Kagome, the three young women travel between the two eras on an adventure to regain their missing past.
Source: Official Twitter