Can Love Live! Retain the Media Mix Crown?
The concept of "media mix" projects is nearly as old as anime itself, encompassing everything from early adaptations of Japan Sinks to the mere existence of Sanrio. But in the 21st century, it takes on a whole other meaning: music-centric projects designed from day one to have not only a hand in every medium possible, but also to establish its voice actors as semi-fictional idols. Love Live! is perhaps the perfect model for this mindset. But will the ever-growing school idol project maintain its media mix crown?
As mentioned before, the concept of bridging media with one concept is nothing new. It's in play wherever you see amped-up marketing. Cinematic universes like Marvel toy with it. Sci-fi juggernaut Doctor Who has been a media mix project for decades, with this year's "Time Lord Victorious" project. So what makes an idol-centric media mix? It's a pattern you'll see quite a bit across projects like Love Live!, this season's Lapis Re:LiGHTs, and plenty of others.
Generally the project will have a few stages, which include some or all of the following:
The premiere of characters (usually a large number) and voice actors/singers paired to them
Concerts, online streams, and other events that introduce us to the actors as their characters
CDs
One or more characters premiering at virtual YouTubers
One or more concurrent manga series, or 4-panel gag comics
A game, usually rhythm-based
An anime adaptation
All of these stages may be announced as "future plans" with the premiere of the project, with the anime and/or game often the last to arrive. By this time a fan base has been built, the characters have a following much as real-life idols would, and anything they do from here out has an in-built audience.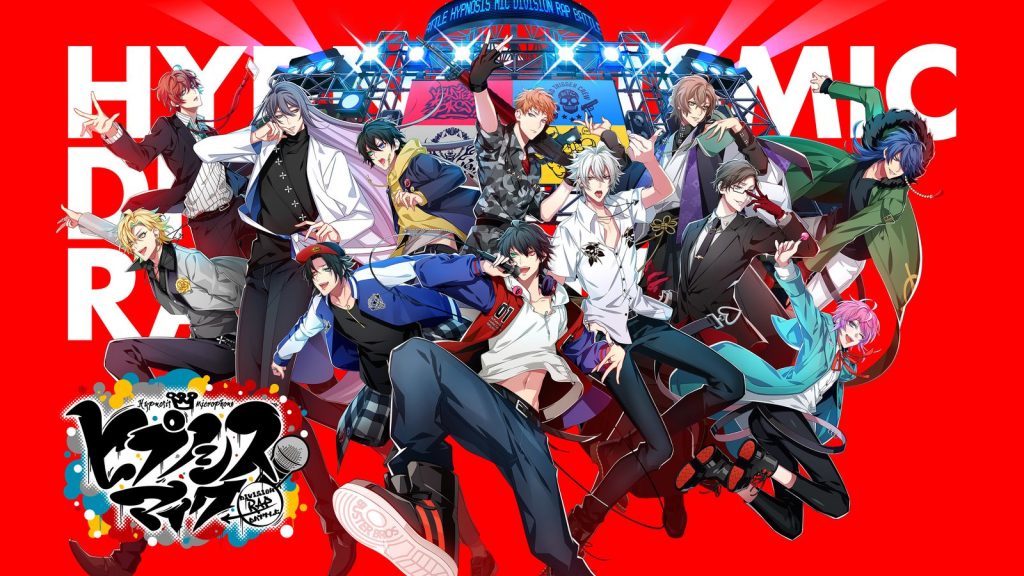 Franchises like Hypnosis Mic are already riding high before their anime even premieres, with a steady fan base built thanks to live shows and regular CD releases. Hot on their heels is D4DJ, hailing from media mix giants Bushiroad (makers of BanG Dream! and Revue Starlight, and distributors of the Love Live! mobile games). But not every endeavor takes off, and some projects with a lot of bank behind them risk crashing and burning.
Take BATON=RELAY, a well-meaning idol media mix project that cast real up-and-coming voice actresses as fictional up-and-coming voice actresses. The hope was to create a project in which art imitated life, building a fan base by appealing to the same love of underdogs and achievement as Love Live!… unfortunately, the BATON=RELAY game grossly underperformed, and there's no word where this project will go next. To be fair, though, BanG Dream! had a rocky start; now it has more concerts, more bands, a movie, and the boys' side project ARGONAVIS by BanG Dream!
With more and more such projects joining the field — from Lapis Re:LiGHTs and 22/7 to D4DJ, Hypnosis Mic, and even ZOMBIE LAND SAGA — will Love Live! continue to ride high? It's celebrating its anniversary by expanding its roster and releasing a new anime, and fans seem to be on board for absolutely all of it. But it's finding itself in tight competition. As these musical projects come out, fans may find they only have the time (and money) to cling to a few. As that happens, which will remain, and which will move along?
It's hard to tell… but at the rate companies are going, we'll have plenty of choice.