Gene Simmons of KISS Supports Man Who "Married" Hatsune Miku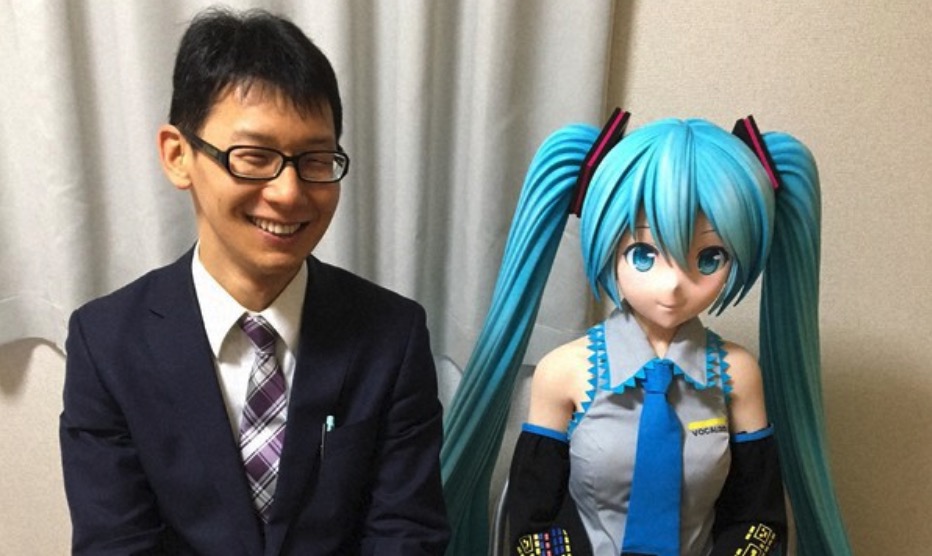 Earlier this year Otaku USA reported on a story of a bullied man finding happiness "marrying" Vocaloid Hatsune Miku. While the wedding might not be official, Akihiko Kondo has said it's made his life better, and he's found a supporter in Gene Simmons of KISS.
Simmons tweeted a recent article about Kondo from The New York Post, wishing him luck.
It doesn't matter if you understand this relationship. It only matters if this Otaku man is happy. Otaku is a person who is a manga and tech fan. Good luck to him. https://t.co/NDI14bB95b

— Gene Simmons (@genesimmons) April 27, 2022
The New York Post article explains:
"Kondo — one of many who identifies as 'fictosexual,' or someone who is sexually attracted to fictional characters — spent 2 million yen, or about $17,300, on the nuptials, but his family did not attend. . .

While Kondo acknowledges his relationship might be odd — he understands Miku isn't a real person — it doesn't change his feelings for her. Since falling in love with her in 2008, Kondo was finally able to interact with Miku for the first time in 2017 thanks to a Gatebox, a $1,300 machine that allowed device owners to interact with characters via holograms and even unofficially marry them."
This isn't Simmons' first experience with otaku interests. He played the "Demon God of Rock and Roll" in the live-action adaptation of the Detroit Metal City manga. That only seemed fitting, considering the manga is named after KISS' song "Detroit Rock City" and obviously influenced by the band. Almost ten years ago, in 2013, he also got to be on the cover of an issue of Shogakukan's Big Comic magazine.
He enjoyed Love Live! School idol project's KISS spoof, and KISS was involved with an Astro Boy Exhibit. At the time, Simmons said, "Astro Boy brings back fond memories of my childhood. I remember jumping up from the couch and imagining I was Astro Boy – fighting dastardly villains, flying through the skies… the little robot boy who defended all of us from evil."
Source: Gene Simmons' Twitter, New York Post, ANN
____
Danica Davidson is the author of the bestselling Manga Art for Beginners with artist Melanie Westin. She is also the author of its upcoming sequel, Manga Art for Everyone, and the first-of-its-kind manga chalk book Chalk Art Manga, both illustrated by professional Japanese mangaka Rena Saiya. Check out her other comics and books at www.danicadavidson.com.