Hatsune Miku Can Talk with You About Songs and Drinks in Virtual Café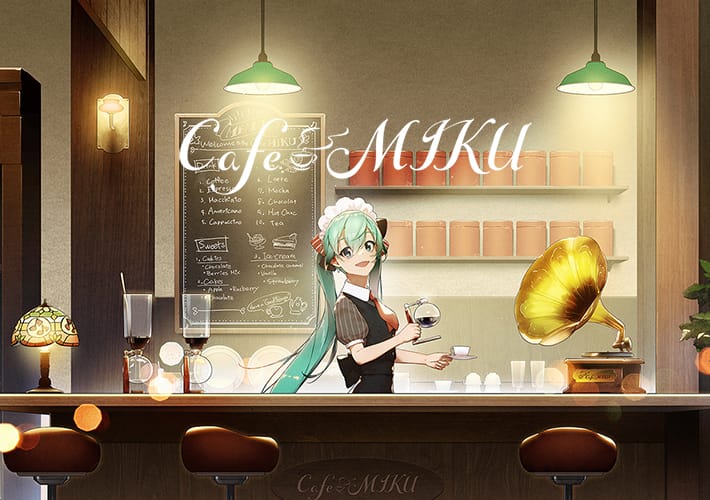 Virtual idol Hatsune Miku has already been in the café business with her limited-time Sakura Miku café at Animate Café in Akihabara and Osaka. Now she's back with a new café, and you don't have to live in Akihabara or Osaka to access it. However, speaking Japanese is important for communicating at this café, as you'll see.
The new Café MIKU is located in MIKU LAND, a.k.a. her virtual reality world hosted by both Virtualcast, Inc. and Gugenka, Inc. NTT Resonant Corporation has created an AI-operated Hatsune Miku avatar who can talk to the people that stop by in her café.
This Miku is supposed to recognize words and facial expressions and be able to respond in kind. So when you go to MIKU Café, she'll be there to greet you, and she'll recommend songs and drinks based on what you say and what sort of expression you have. (She doesn't speak multiple languages, though, so here's the part where you have to know Japanese to be able to converse with her properly and get the full experience.)
All of this is part of the 'Magical Mirai' 10th Anniversary. Ticket sales began last month and will stay available until September 25. The virtual café will be open August 12 until September 30. Tickets for entrance cost 330 yen, which is about $2.50.
That's not all that's going on for the anniversary, though. On Miku's English language site, it explains:
"Visitors can enjoy a VR show with Hatsune Miku dancing, a mystery solving event with 'Nazo Miku' and 'Rabbit Yukine,' and a special exhibition looking back on the past 10 years of Magical Mirai.
VR items related to 'Hatsune Miku "Magical Mirai" 10th Anniversary' will also be available for purchase.

Also, shows such as Kagamine Rin/Len's 'Yellow Letter Show,' which was well received at the previous 'MIKU LAND,' will be performed again."
Source: grape Japan
____
Danica Davidson is the author of the bestselling Manga Art for Beginners with artist Melanie Westin, plus its sequel, Manga Art for Everyone, and the first-of-its-kind manga chalk book Chalk Art Manga, both illustrated by professional Japanese mangaka Rena Saiya. Check out her other comics and books at www.danicadavidson.com.