Big Gigs That Prove Hatsune Miku Knows How to Hustle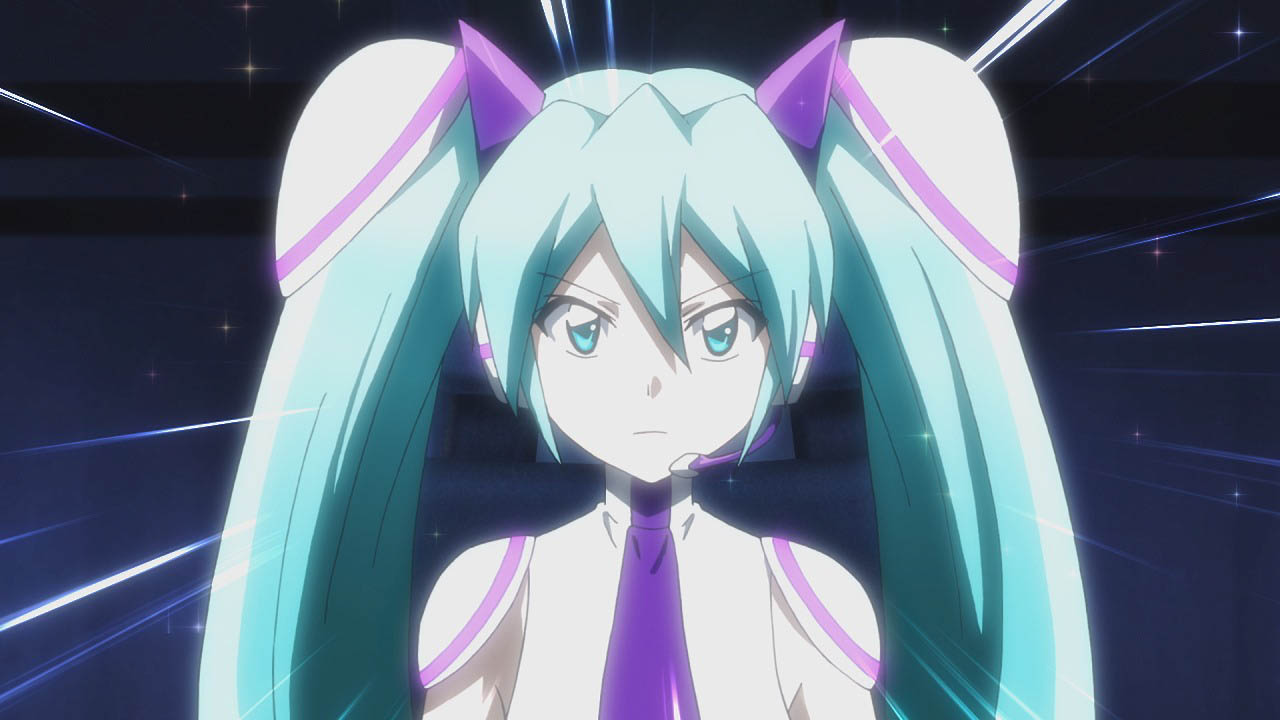 Next week, NHK documentary series Professional Work Style devotes an episode to Hatsune Miku. She joins comedians, doctors, and directors in the series. But does this virtual idol really work as hard as the others in the series?
Well, it's the programmers and composers who work hard, actually. (And fortunately, they'll be getting plenty of coverage in the documentary.) But the futuristic singer has made one heck of a career for herself. She's performed anime themes, done car commercials, and more… including the following:
Auditioned for Sayonara, Zetsubou-sensei
It's always rough getting that first voice acting role — even when you're Hatsune Miku. Back in 2008, she was one of many who went out for a big role in Zoku Sayonara Zetsubou-sensei… and didn't make it.
This was, of course, part of a skit. Meru Otonashi, a character who spoke exclusively through text messages, needed a voice. The then-Vocaloid appeared in the line-up of hopefuls gunning for the role. In the end, of course, Meru kept on texting. Not to worry, though — Miku would get there eventually.
Finally Landed a Role
Shinkansen Henkei Robo Shinkalion is famous for two things: train robots and crossovers. The kids' mecha franchise regularly welcomes characters from other series, including Galaxy Express 999's Maetel, the cast of Evangelion, and Godzilla. Hatsune Miku appears more than once, playing… well, a version of herself.
Much like the aforementioned Maetel, the virtual star appears as a middle school aged mecha pilot. She even voices herself — by which we mean they use the voice bank for her. We even go to Osaka in the first series's film for a Snow Miku festival, complete with a performance from the lady of the hour.
Journey to Kamigawa
Magic: the Gathering fans are going to be busy for a while, exploring the cyberpunk world of Kamigawa: Neon Dynasty. The card game's latest expansion brings Kamigawa's ninja and samurai into a brightly-lit futuristic setting. And if you're gonna get someone to sing about it, Hatsune Miku is a good choice.
Composer Mwk created the song "Connected" especially for the expansion. While the singer may not be an official part of the game, the music video makes it feel like she might as well be. Maybe someday she'll sneak her way into an expansion.
There's no doubt the team behind Hatsune Miku is doing great — from programmers to composers to artists and beyond. She's become the face of a whole community of talented creators, and we can't wait to see them featured in the documentary.
Wish you had Hatsune Miku's hustle? Here are some motivational anime.