Evangelion 3.0+1.0 Tops 7 Billion Yen, Anno to Appear at Screening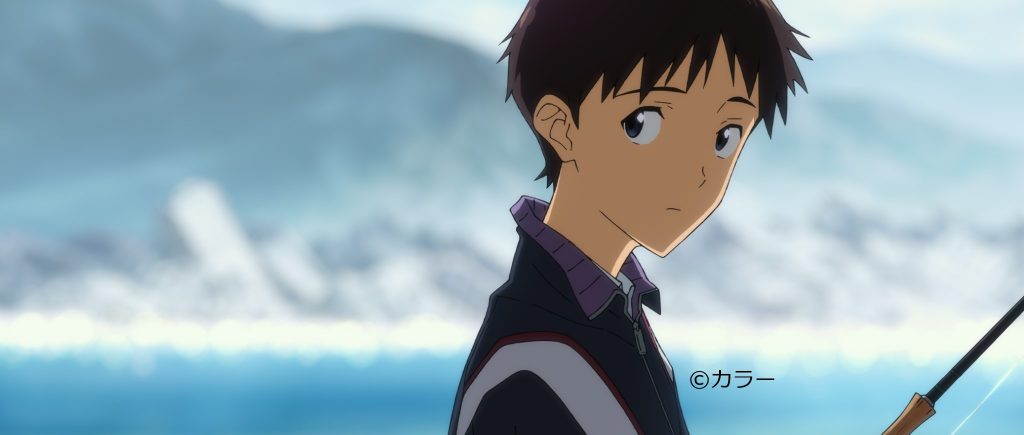 Couple quick items related to Evangelion 3.0+1.0 and its ongoing success.
One: the film has now surpassed 7 billion yen at the box office, making it far and away the most successful Eva film (financially, anyway). At present, 7 billion yen is about $64 million.
For reference, here's what the previous films made in their entire theatrical runs:
End: 2.47 billion
1.0: 2 billion
2.0: 4 billion
3.0: 5.3 billion
Meanwhile, Evangelion 3.0+1.0 was released just a month ago, and probably isn't leaving theaters anytime soon.
There's also news that a lucky group of Eva fans will be hearing from The Man himself. Hideaki Anno will make an appearance at a screening of the film on April 11. The screening will be at a theater in Shinjuku, but will also be beamed into theaters nationwide showing the film at the same time.
Joining Anno are the film's co-directors Kazuya Tsurumaki, Mahiro Maeda and voice actor Megumi Ogata (Shinji). Ogata recently had surgery for a herniated disk: good to hear she's back in action.
I wonder if Anno will mention the delayed Shin Ultraman or the recently announced Shin Kamen Rider.
For those who can't be there (uh, everyone here, I assume), you can dig into some hot behind-the-scenes Hideaki Anno deets in my analysis of a recent TV doc about him. The Khara site does mention that the media will be allowed into the screening, though, so we'll probably get some sort of report about it.
Source: Otakomu