Hideaki Anno Bares His Soul in Eva 3.0+1.0 Documentary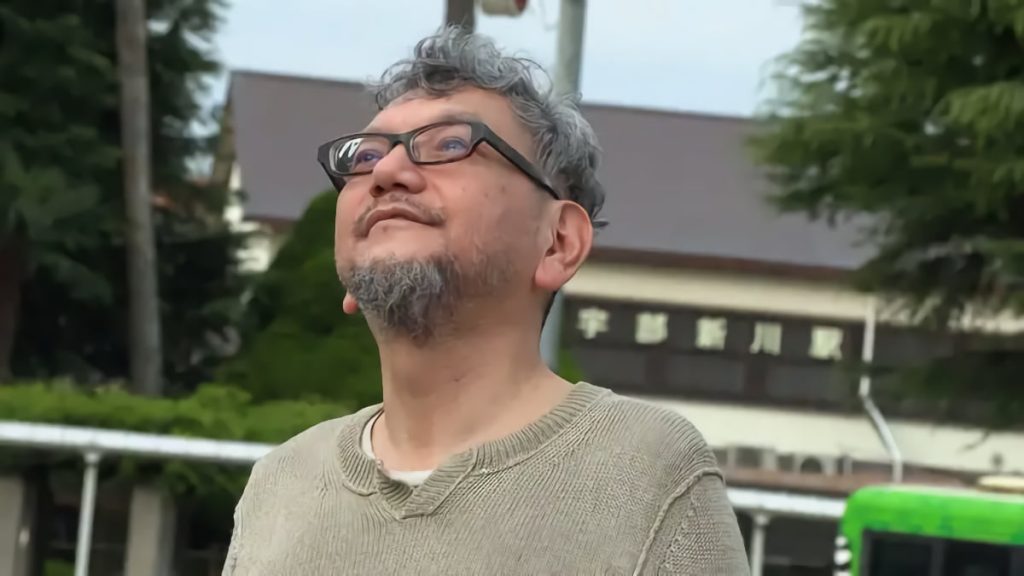 What is Hideaki Anno really like? What inspired him to return to the world of Evangelion? What went into making the fourth and final Evangelion film?
Those were some of the many questions probed in a long-form documentary that hit the airwaves in Japan March 22.
Part of NHK's series of documentaries called The Professionals, the 85-minute doc was shot over 1214 days, as Anno worked to complete Evangelion 3.0+1.0, which finally hit theaters on March 8.
As a long-time fan of Anno and Eva, I sat rapt through the doc, and have assembled a few quick thoughts and observations.
Anno as director:
Anno shared some interesting insights into his approach as a director, both in general and for Eva 3.0+1.0 specifically.
One was his tendency to delegate tasks. As he explained, he believes that if he takes too many responsibilities for himself, the film will end up exactly how he imagined it. Instead, he wants something that surpasses what's in his imagination. That requires surrounding himself with interesting, creative people and leaving a lot in their hands.
That's the ideal, anyway. As the film's release date approaches, the show portrays Anno (reluctantly) taking on more and more tasks directly.
Anno also shared what he thinks are the two most important elements of filmmaking: angles and editing. "If you have interesting angles and editing, you don't need much movement," he says, and explains that's true for both animation and live action. Considering all the iconic moments of stillness in the original Eva series, I can't help but agree.
One fascinating sequence in the doc revealed that 3.0+1.0 was made without the use of storyboards, or e-conte. Instead, several sequences were pre-vized using real actors in motion capture suits. The film's staff (and, eventually, Anno himself) also shot those actors over and over from a huge number of angles, looking for something interesting.
Anno also mentions at one point that the only thing a film director really needs is "resolve." He says it's important to never be satisfied, and to always keep pushing for better.
"In that case, how do you decide when it's finished?" asks the documentarian.
"The deadline decides for you," replies Anno.
With his director's brain turned on, Anno can't resist directing the NHK filmmakers, telling them what to focus the camera on and even holding a meeting with them concerned about the doc's focus (too much on him, not enough on the rest of the production).
Anno as human being:
The doc also explores Anno's past, philosophy and way of life through interviews with him and people important to him, including his wife, manga-ka Moyoco Anno, plus Hayao Miyazaki and Toshio Suzuki from Studio Ghibli.
Anno (Hideaki, that is) often appears aloof at meetings (and sometimes skips them altogether without notice). The staff of the film often appears exasperated, but most of them have been working with him for years, and their constant refrain is: "well, this is always how he is."
When asked about the chaotic atmosphere, one team member explains that while other productions are often better planned out, those plans can lead to limitations: no one expects you to go above and beyond those plans. For this creative, the chaos is worth it, because the environment pushes him to achieve his best.
Meanwhile, Anno (Moyoco), Miyazaki and Suzuki dish on Anno's particularities. Miyazaki says that when he first met Anno, he thought, "wow, he's like an alien." Meanwhile, Suzuki says that Anno is exceptionally honest, like a child. Moyoco says that taking care of him can be tough, citing his picky eating habits, and how she had to convince him to try foods like zucchini.
Anno himself explains that he has always been interested in things that are "missing something" over things that are perfect. He traces that interest to his father, who lost a leg in an accident when Anno was young. Growing up, he always drew robots missing arms or legs—and, of course, all of the characters in Eva are "missing something" in their own way.
He also details the depression he felt both after the creation of the original Eva series, when he received death threats, and after the release of Eva 3.0, which he says "broke" him. He says he considered suicide but decided against it because: "I wouldn't mind dying, but I didn't want to feel the pain that would come beforehand."
As has been documented before, Anno's wife and friends—including Miyazaki and Suzuki, who hired him to play Jiro in The Wind Rises—helped him get back to a mental state where he could finish the final Eva film. Anno says in the doc he "sometimes felt he couldn't make it, but never that he didn't want to make it," and that he felt "a responsibility to finish what he started."
Other tidbits:
Anno wasn't kidding about never being satisfied: he apparently scrapped entire sequences after months of work, going back to the drawing board again and again
Kotono Mitsuishi, who plays Misato, described Anno as "like an Angel… a little Angel-chan," while Yuko Miyamura (Asuka) said he's "like a girl"
When working on Nausicaa, Anno virtually lived at the studio, and Miyazaki would often find him sleeping under his desk with dirty feet that made him look "like a primitive man"
Similarly, Shinji Higuchi (Shin Godzilla co-director) says that when Anno was working on the original Eva, he worked so hard that he didn't bathe, but that because he's a vegetarian, he didn't smell that bad
All in all, the doc was a fascinating look at one of Japan's most intriguing directors and personalities. I do wish (as Anno himself requested) that it had shown a bit more of the rest of the Eva 3.0+1.0 staff and what they went through as they made the film. Still, a huge otsukare to the NHK filmmakers for spending a whole 1214 days shooting this thing. Here's hoping it gets an official English translation at some point.