Shin Kamen Rider Trailer Reveals Premiere Date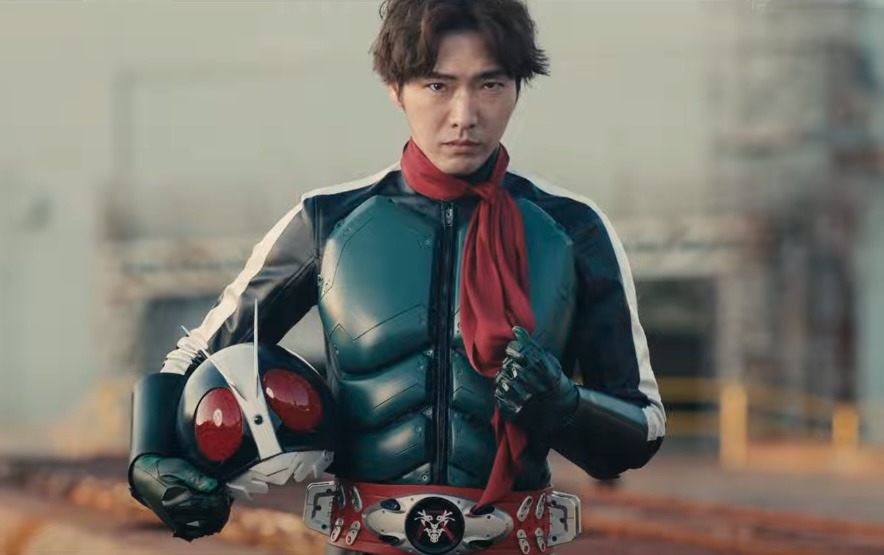 Neon Genesis Evangelion mastermind Hideaki Anno is getting ready to take on the Rider-kickin' world of classic Kamen Rider with the hotly-anticipated Shin Kamen Rider, which Anno both wrote and directed. Now a new trailer is here for the film, which is officially set to premiere in Japan on March 18. 
As previously announced, Katsuro Onoue is associate director, Ikki Todoroki is assistant director, Isao Tsuge is costume designer, Taku Iwasaki is composer and Mahiro Maeda, Ikuto Yamashita and Yutaka Izubuchi are all credited as designers.
Shin Kamen Rider stars Tasuku Emoto, Shinya Tsukamoto, Toru Tezuka and Suzuki Matsuo, among others, with Minami Hamabe playing Ruriko Midorikawa and Sosuke Ikematsu playing Takeshi Hongo/Kamen Rider. 
Showing his excitement, here's a statement Anno made when the project was first announced:
"Fifty years ago, a majority of elementary schoolboys were fascinated by the life-sized hero Kamen Rider.
I was one of them.
I started this project because I wanted to repay, even if only in a small way, the enormous benefits I received from the TV show 50 years ago in the form of a film 50 years later.
In addition, I will do my best to create an entertaining work that can be enjoyed by those who haven't seen the original work.
It has been six years since the project began but due to the coronavirus pandemic, changes were made to the production schedule, and the film was pushed back by two years.
We hope you will be kind enough to wait."