Be a Cat in Stray, Then Check out These Fab Feline Anime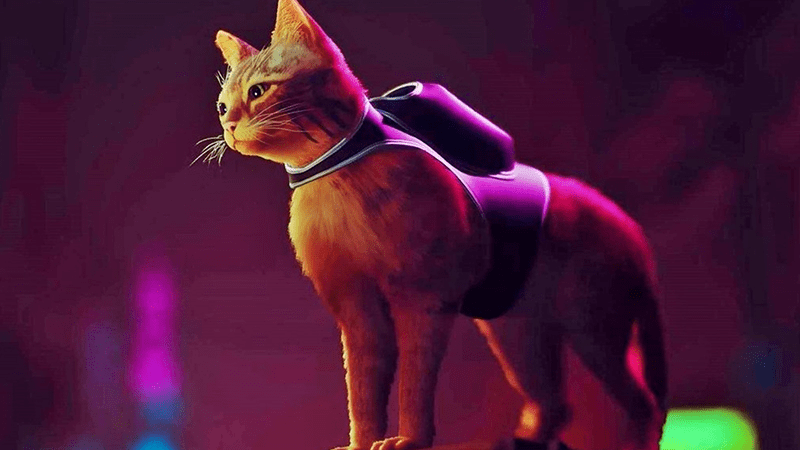 Thanks to the video game Stray, everybody wants to be a cat. The new release puts you in the paws of a free-range feline, and gamers around the world are in love. But not everyone who becomes a cat necessarily wants to.
Take these three anime, for example—being a cat has very different implications for these protagonists.
Fruits Basket
Far from being a stray himself, Kyo of Fruits Basket has a family to which he belongs. If anything, that's the problem. He's part of the cursed Sohma family, which takes on the forms of animals of the Chinese zodiac when embraced by a member of the opposite sex. Except Kyo… the unlucky 13th. Doubly cursed to be the family outcast, he's got his own share of problems.
Fortunately, the story starts when the family meets Tohru Honda. Their well-meaning classmate has a huge effect on the family's special brand of generational trauma. And thanks to the most recent remake of the manga, we can see it to the end.
A Whisker Away
So many of us can't resist showing kindness to a stray. Schoolgirl Miyo uses that to her advantage in A Whisker Away, when a magical masks gives her the ability to transform as a cat. As "Taro," she visits her crush Hinode. Hinode loves Taro but appears to hate Miyo. We all know school crushes aren't that cut-and-dried, but Miyo doesn't. After an embarrassment of extreme proportions, she decides to live as a cat forever.
This sets into motion a string of complex events. Someone else takes over Miyo's human life, Miyo (as Taro) begins to lose her humanity, and Hinode discovers her secret. It turns out there's more to her magic mask than she first assumed… and she's not the first to fall victim to its strange powers.
The Cat Returns
First referenced in Whisper of the Heart, Baron of The Cat Returns isn't a stray… nor is he even a real cat. Rather, he's a figurine brought to life. And in his second film appearance, his job is to rescue a well-meaning schoolgirl from transforming into a cat and marrying a cat prince.
Haru has always had an affinity for feline communication. But when she rescues a cat from being hit by a truck, she inadvertently finds herself betrothed to him. Because, as it turns out, he's Prince Lune of the Cat Kingdom. Now Baron and his friends only have a little time to rescue her before she transforms fully into a feline. Dub enjoyers will love the cast assembled for this Ghibli classic, especially the dashing Cary Elwes as Baron.
Have we put you in a Ghibli mood? Learn more about the stage adaptations of their films.