Beyond My Neighbor Totoro: Three More Ghibli Stage Plays
Everyone's favorite big cuddly forest spirit is taking the stage in London. We heard earlier today that My Neighbor Totoro will be getting the Royal Shakespeare Company treatment. It's kind of a big deal… and it's not the first time a Studio Ghibli film has taken the stage. (Funnily, it's not even the first story this week!)
So with that in mind, we're taking a peek at other Ghibli films that have trod the boards. From kabuki to cross-cultural collabs, these shows bring the beloved films to life in surprising ways.
Spirited Away
As we speak, another Ghibli production is underway, paving the way for this fall's Totoro: John Caird's Spirited Away. The play premiered this month, and is about to go on a national tour. And from what we've seen, this thing is absolutely buckwild.
The movie's supernatural entities come to life via complex costumes, puppetry, and multiple stagehands and actors. For example, No-Face in his more energetic moments has about a dozen people under his robe. Even Chihiro is played by multiple people: her actress changes out to reflect her role as "Sen." The show will stream in Japan, but we don't know yet if we'll get a glimpse at the whole thing. Here's hoping.
Nausicaä of the Valley of the Wind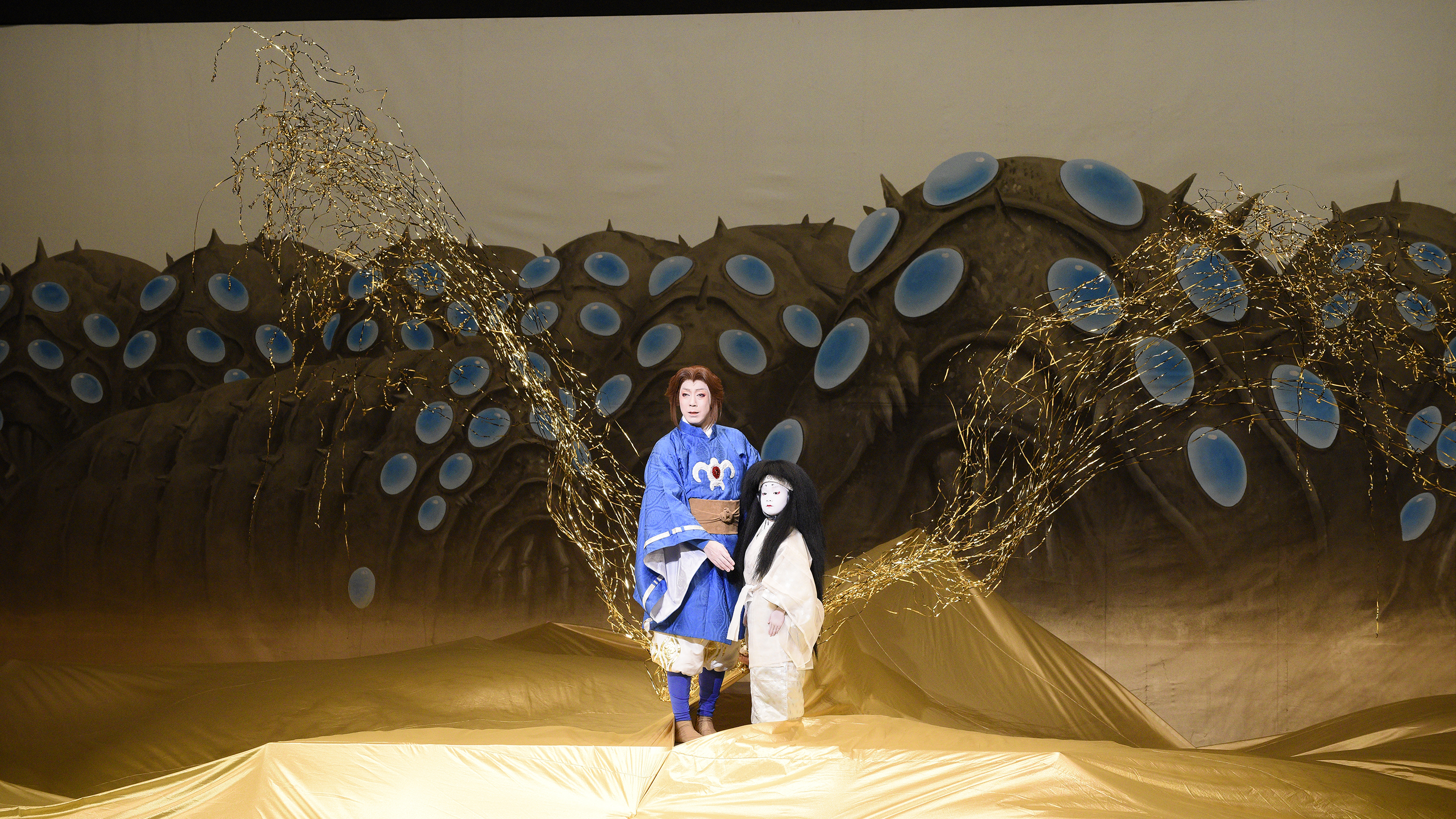 In the timeliest of fashions, another Ghibli stage show is getting attention right around the time of the Totoro announcement. The highly praised kabuki adaptation of Nausicaä of the Valley of the Wind is returning for another run this summer. And it's kind of a big deal.
The show stars lauded kabuki actors and is performed in the traditional style. But with, you know, big bugs and stuff as well. It's a feast for the eyes, with gorgeous effects and costumes. Oh, and it's also the first full adaptation of the original manga. There's stuff in this play that even the film doesn't cover.
Princess Mononoke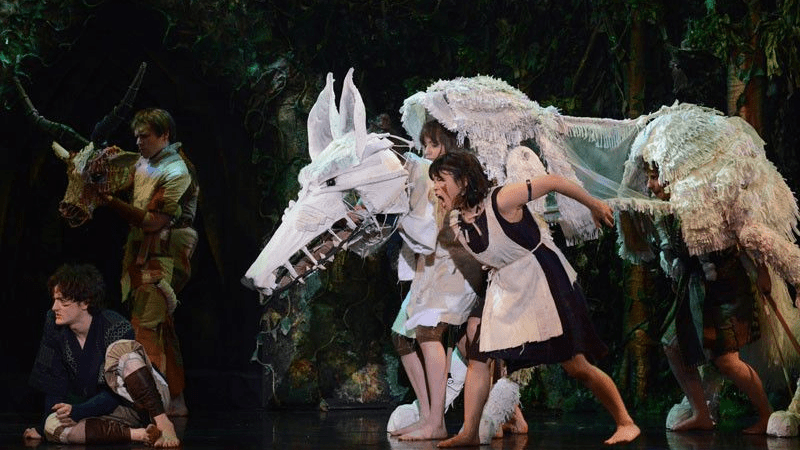 Whole Hog Theatre came into being in 2012, and it kicked off in a big way. The UK company put on a stage production of Princess Mononoke, employing creative costumes and puppetry. The cross-cultural initiative got rave reviews, and began Whole Hog's more focused mission of Anglo-Japanese productions.
The production played to thousands when it moved to Tokyo, leading to more projects. Tristan and Isolde and The Key both played in Tokyo in recent years. And there have been plans for an adaptation of Makoto Shinkai's The Garden of Words. Sadly, COVID seems to have moved that one to the back burner. We'll have to wait and see when it ends up being performed.
By the way, My Neighbor Totoro isn't about death. Read about that, and more creepy anime theories that aren't true.