SINoALICE is a Horror Manga Where You Don't Know What's Real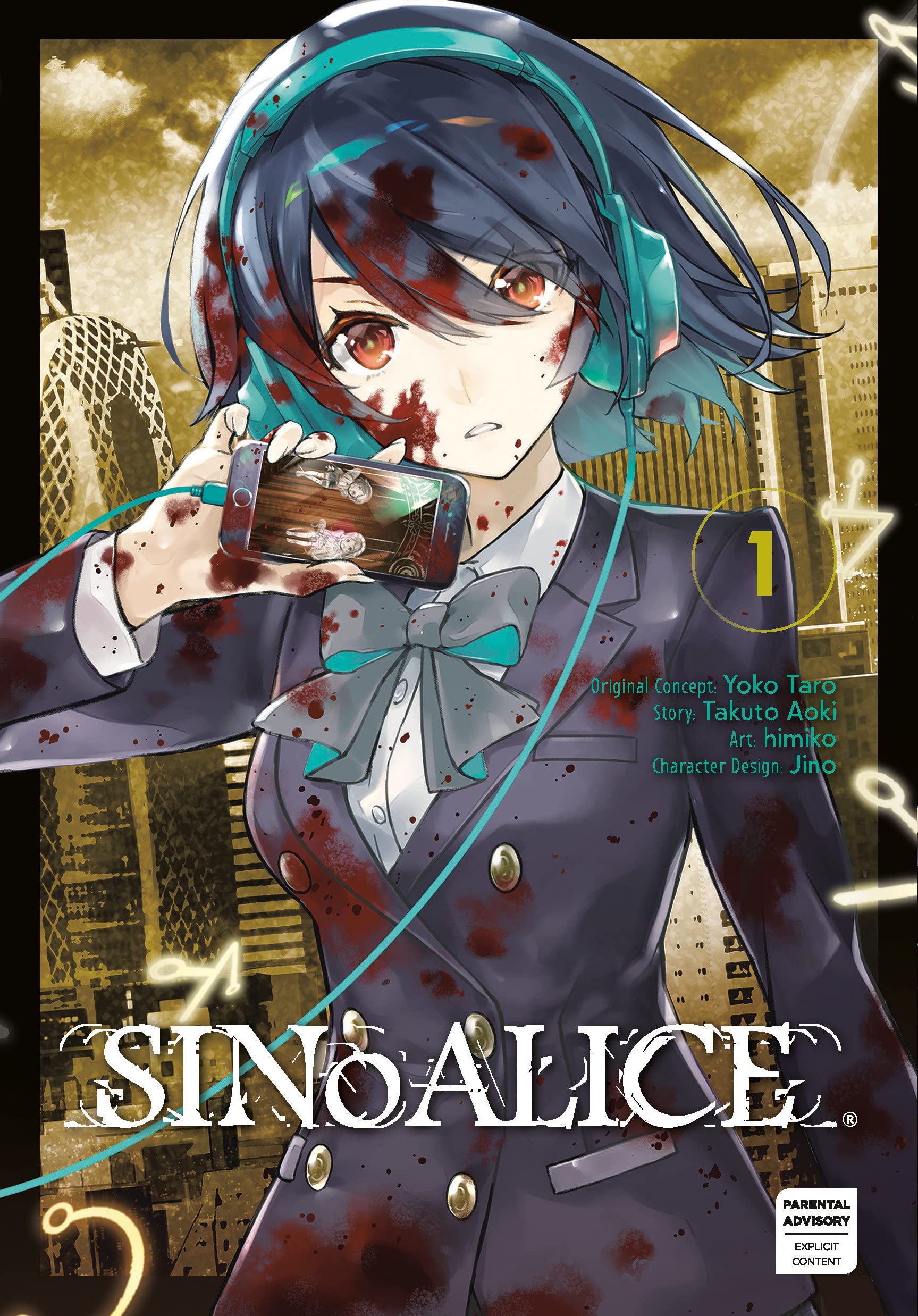 Square Enix's RPG SINoALICE has received a manga adaptation, published by Square Enix Manga & Books. The book opens with Alice having a dream . . . or perhaps it would be better to call it a nightmare. Two strange, talking puppets appear, speaking to her in paradoxes and asking what she desires.
Alice wakes up from this and goes about what she considers a "mundane" morning. But nothing about her life is really mundane. She's sleeping with her teacher, taking pregnancy tests, and discovering that her friend is sleeping with the same teacher, and pregnant. The teacher in question is telling his students about a story where a character doesn't know if he's a man who dreams about being a butterfly, or a butterfly who dreams about being a man. This symbolism continues throughout the manga, as it's not clear what's real and what's not.
That's especially apparent as Alice keeps waking up in her bed after something really traumatic has happened, and she wonders what is a dream and what is reality.
The manga is shrink wrapped for its few sexy scenes, and especially for its repeated gory scenes. Just the blood-drenched cover should give readers an idea that this is a horror manga full of murder, and bodies are shown decapitated and disemboweled. The visceral horror scenes are stomach-clenching and mood-enhancing. If this manga were in color instead of black and white, some pages would be absolutely covered in red. People with sensitive stomachs might not like it, but this manga would be a great read for fans of horror. It doesn't shy away from its own gore and brutality, and instead makes it a main theme of the story.
Not a whole lot of the plot has been developed in this first volume, as it more sets up themes, affairs, murders and dreams. There is also a bonus short prose story at the end, and like the main story it's violent and horror-driven. Fans of the RPG and fans of graphic horror manga would probably be the people most interested in this series.
Original Concept: Yoko Taro
Story: Takuto Aoki
Art: himiko
Character Design: Jino
Publisher: Square Enix Manga & Books
Translator: Caleb D. Cook
____
Danica Davidson is the author of the bestselling Manga Art for Beginners with artist Melanie Westin, plus its sequel, Manga Art for Everyone, and the first-of-its-kind manga chalk book Chalk Art Manga, both illustrated by professional Japanese mangaka Rena Saiya. Check out her other comics and books at www.danicadavidson.com.