Anime Expo Announces Anime Expo Lite for July 3-4, 2020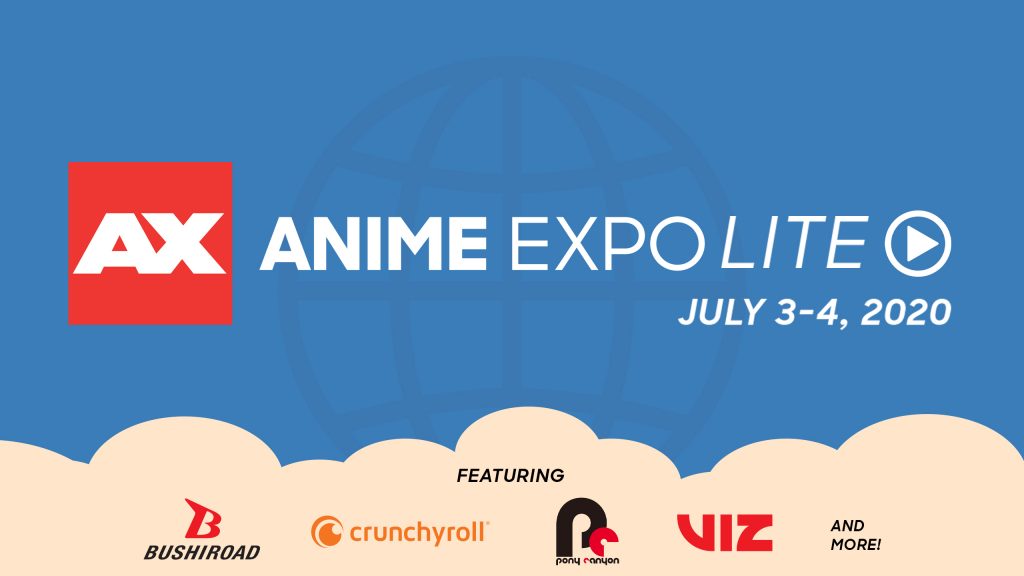 Anime Expo 2020 was canceled last month in the face of the COVID-19 crisis. But it appears we'll be getting at least a taste of the convention that was.
That's because Anime Expo has announced Anime Expo Lite for July 3 and 4, 2020. But, uh, what is it? AX hasn't said a whole lot yet. All we know about Lite so far is that it'll feature companies like Bushiroad, Crunchyroll, Pony Canyon, Viz "and more."
Our assumption is that Anime Expo Lite will be an online convention in the vein of Funimation Con, which—oh, that's awkward—is also set for July 3 and 4.
Hopefully everyone will be able to play nice and deliver us lots of cool anime-related content come July.
Anime Expo 2020 was canceled April 17. The announcement from Ray Chiang, CEO of The Society for the Promotion of Japanese Animation went like this:
It is with heavy hearts that we are announcing the cancellation of AX 2020. Our utmost concern is for the health and safety of our community. This was one of the most difficult decisions we have had to make in the 29 years of Anime Expo. With the COVID-19 situation continually changing, as well as more restrictions in place worldwide and in our host city Los Angeles, we can't in good faith move forward with this year's event. We know it will affect all of you differently and we did not come to this decision lightly.