THE FIRST SLAM DUNK Coming to Anime Expo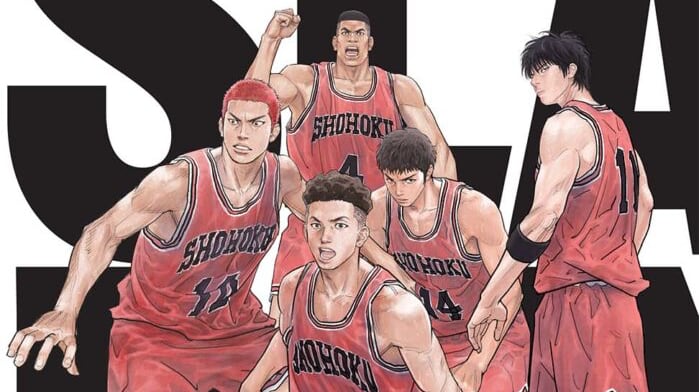 THE FIRST SLAM DUNK movie will be hitting American theaters later this summer thanks to GKIDS, but some people will get to see it even earlier. GKIDS and Toei Animation, the studio behind the film, just revealed that THE FIRST SLAM DUNK will receive its North American premiere on July 3, at Anime Expo.
Anime Expo, which will take place at the Los Angeles Convention Center, regularly brings in more than 100,000 people to the event. Mark your calendars for noon on July 3, and the first 2,500 people there will be given a souvenir booklet of THE FIRST SLAM DUNK.
GKIDS has not yet revealed the exact date when the movie will be released in theaters. When it does come out to the general public, people will have an option of watching it subbed or dubbed.
THE FIRST SLAM DUNK was directed by Takehiko Inoue, the mangaka behind the series. This is his first time directing. It debuted in Japan late last year and has broken records and received the Japan Academy Prize for Best Animation of the Year.
Here is the official plot given for THE FIRST SLAM DUNK:
"Shohoku's 'speedster' and point guard, Ryota Miyagi, always plays with brains and lightning speed, running circles around his opponents while feigning composure. Born and raised in Okinawa, Ryota had a brother who was three years older. Following in the footsteps of his older brother, who was a famous local player from a young age, Ryota also became addicted to basketball.

In his second year of high school, Ryota plays with the Shohoku High School basketball team along with Sakuragi, Rukawa, Akagi, and Mitsui as they take the stage at the Inter-High School National Championship. And now, they are on the brink of challenging the reigning champions, Sannoh Kogyo High School."
Source: Press Release
____
Danica Davidson is the author of the bestselling Manga Art for Beginners with artist Melanie Westin, plus its sequel, Manga Art for Everyone, and the first-of-its-kind manga chalk book Chalk Art Manga, both illustrated by professional Japanese mangaka Rena Saiya. Check out her other comics and books at www.danicadavidson.com.