Promare Celebrates First Anniversary with New Visual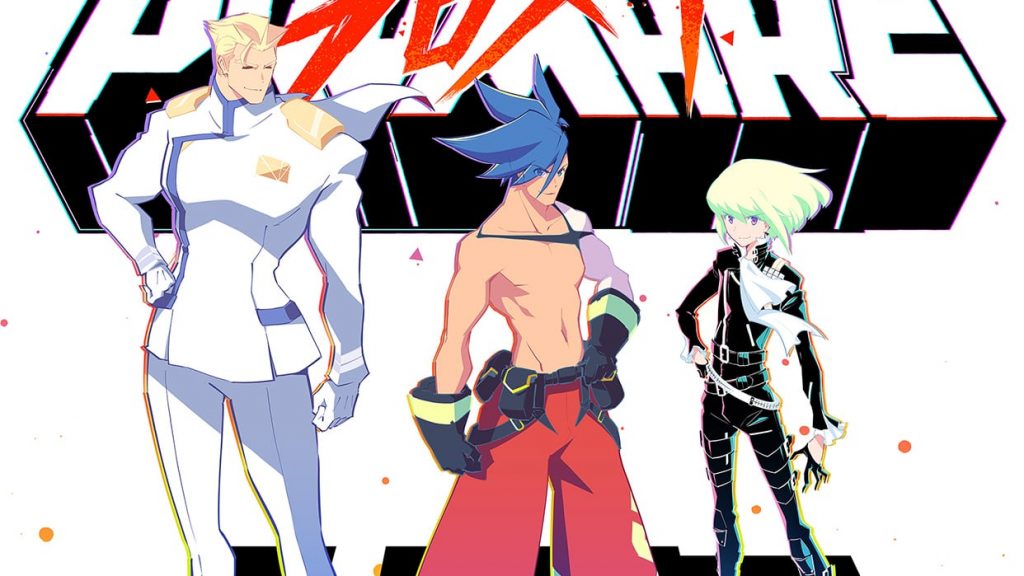 Believe it or not, Studio Trigger's hit film Promare is a year old.
Back in the before times, when people could go out and watch movies, Japanese fans made the film a surprise hit, going to see it again and again in special participation screenings and even a 4D version. It remained in movie theaters for months, eventually racking up well over a billion yen, a huge amount for an anime film not based on a previously-established property.
To celebrate the first anniversary of the film, the official Promare Twitter account released a new image of Kray Foresight, Galo Thymos and Lio Fotia illustrated by Shigeto Koyama, who served as character designer on the film.
Promare was released theatrically in the US by GKIDS. Their home video release of the film just came out last week. Here's how they describe it:
Thirty years has passed since the appearance of the Burnish, a race of flame-wielding mutant beings, who destroyed half of the world with fire. When a new group of aggressive mutants calling themselves Mad Burnish appears, the epic battle between Galo Thymos, a new member of the anti-Burnish rescue team Burning Rescue, and Lio Fotia, the leader of Mad Burnish begins.
https://twitter.com/promare_movie/status/1264436258010312704
Source: Twitter