Why Silent Hill f Is in Good Hands with Ryukishi07
Let's face it: we'll never really be over PT. But with new Silent Hill games on the horizon, we at least have something new to talk about. Most interesting of all, one of those games has a familiar name attached to it: Ryukishi07, the mind behind the multifaceted When They Cry franchise.
The new game promises to be a Japanese spin on the game series, set in the 1960s. And our teaser trailer runs the gamut from quietly eerie to in-your-face hideous. But we know from the writer's track record that Silent Hill f is in good hands. Just look at the similarities between these games and Ryukishi07's other big series.
Nostalgia
Nostalgia is a powerful tool in fiction. When done right, it can evoke nuanced feelings in a viewer, just with a certain music cue or wallpaper color. When done badly, it can detract from the story. Striking a balance between nostalgia and storytelling is a big deal for a game series like Silent Hill, whose stories delve into their protagonists' pasts and memories. And this game in particular, as a period piece, will need to hit that chord.
Both Higurashi and Umineko take place in the 1980s. While we do get reminders of that, the story isn't overburdened by the time period. With Higurashi especially, the nostalgia aspect is more to do with a period of one's own life—school days. We're hoping to see f strike that same happy medium.
Sudden Darkness
It's not uncommon to see anime, manga, and games with a cute art style that suddenly swaps to horror and gore. But Higurashi in particular is famous for that. After a few days of innocent schoolyard fun with a little supernatural discussion on the side, the mood goes full slasher movie. Needles in baked goods, fingers slammed in doors, schoolgirls with knives… well, you know. And Silent Hill as a series thrives on introducing the horrific in unexpected places.
Our teaser trailer gives us a hint that this next game will be no different. See for yourself, if you dare. That blend of strange beauty, cutting (or perhaps sliding) gruesomely to gore seems right on the money.
More to Discover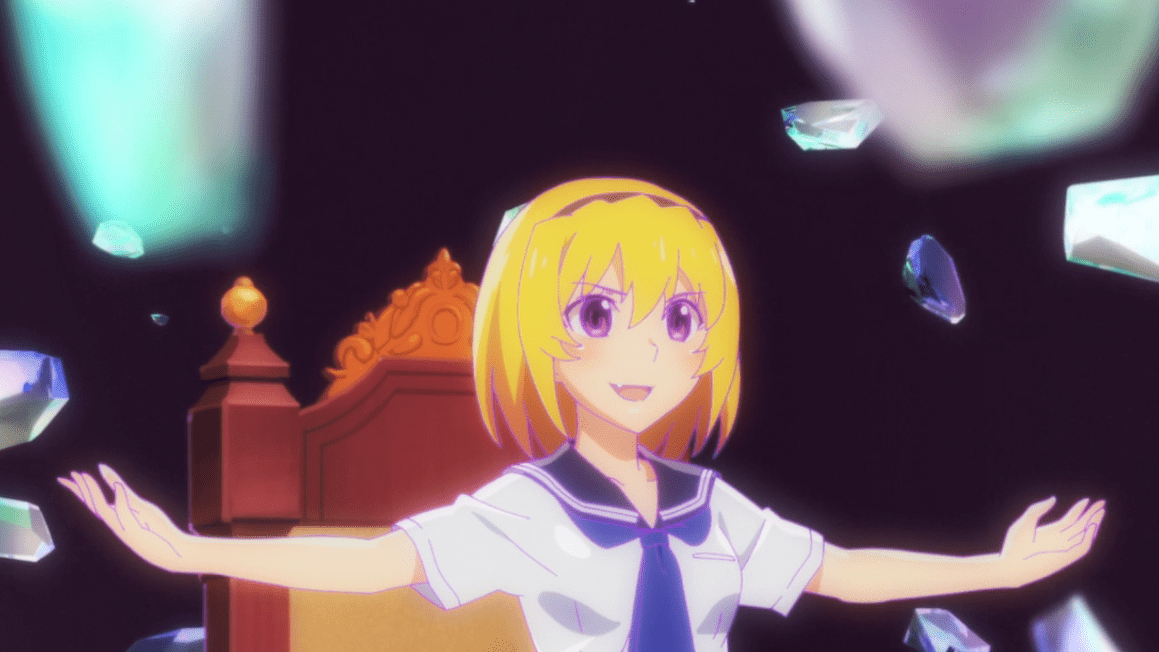 Modern video games in general, and Silent Hill in particular, welcome us to delve deeper into their worlds. Ryukishi07 is big on this, too, as his fans will know. The story of Umineko When They Cry cracks open a surprisingly meta subplot, which has since leaked into the world of Higurashi.
While we expect Silent Hill f will not be digging into the exact same toolkit as When They Cry, we at least know the writer at the helm knows his way around a multifaceted mystery. And we can't wait to collect the fragments of this new story.
Still in the mood for a scare? Check out more Magic: the Gathering cards we want to see Junji Ito redraw.