Why Attack on Titan Switched from WIT STUDIO to MAPPA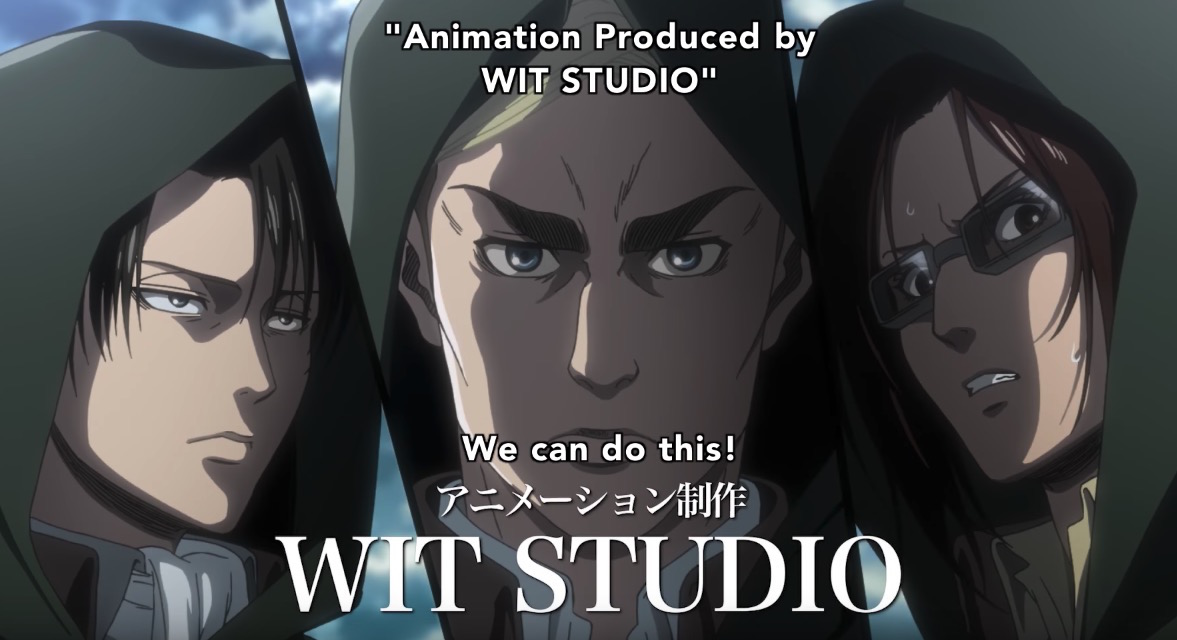 The final season of Attack on Titan will involve the company MAPPA, a switch from the previous company WIT STUDIO. In a new issue of Newtype, AOT producers explained why.
"While season 3 was in production, we consulted with WIT STUDIO, and it was decided that The Final Season would be created by a different production studio," said producer Kensuke Tateishi. "[A]s creators we wanted the anime to escalate even further. Through many talks with WIT STUDIO, we understood that the continuation would be difficult, so we looked for a new studio. . . Everyone understood what big shoes they had to fill, and we were told by dozens of studios that they emphatically could not accept."
He continued, "The only studio that said they would consider it was MAPPA. When we talked to WIT about it, they said they could rest easy knowing it was in MAPPA's hands. The producers were in agreement, so the production shifted to MAPPA."
Producer Tetsuya Kinoshita added, ""MAPPA took the matter firmly into their hands, saying, 'Attack on Titan should have a proper ending for the sake of the fans,' which also made a strong impression on us."
The final season comes out December 7.
Source: Anime News Network
---
Danica Davidson is the author of the bestselling Manga Art for Beginners with artist Melanie Westin, and its sequel, Manga Art for Intermediates, with professional Japanese mangaka Rena Saiya. Check out her other comics and books at www.danicadavidson.com.
Otaku USA may earn a small commission on purchases made through links on this article.