MAPPA: Boldly making anime nobody else would venture to make before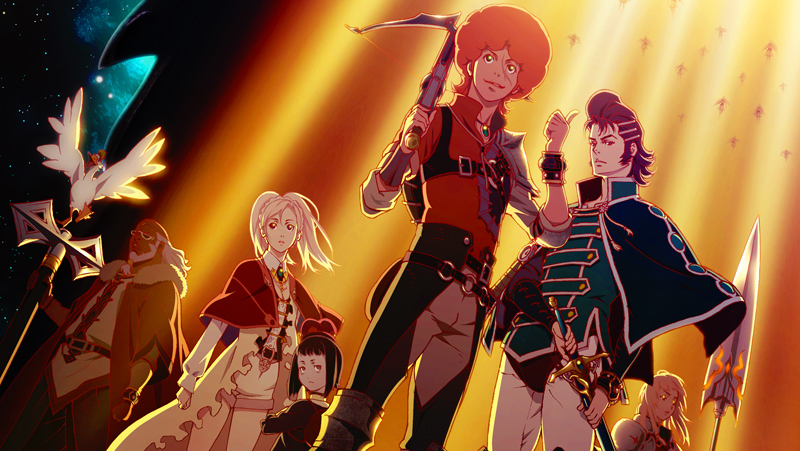 To understand why production studios like TRIGGER, which featured in the previous all-anime issue, and MAPPA, which I have the distinct honor and pleasure to write about right now, matter in the grand scheme of anime production, it is imperative to understand the circumstances behind their founding as well as the founders themselves. It's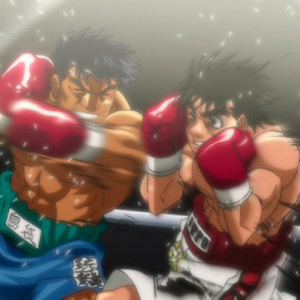 relatively easy, after all, to follow an established path—a job description with set duties and deadlines—and never venture out into the uncertainty of inspiration-driven entrepreneurialism, but that is the exact opposite of Masao Maruyama, founder of MADHOUSE Inc. and MAPPA, who is as madcap as one can be when you consider all he's done and continues to do.
I refer to Maruyama's personal obsession with creating animation that other people aren't interested in creating. This is, after all, the man whose former studio (MADHOUSE) produced all of Satoshi Kon's work. (For more on that, read Evan's "Truth from Fiction" article in this very issue.) This mind-set, coupled with the belief that he wouldn't be able to make the kinds of films he wanted to make, drove Maruyama to found MAPPA in 2011 after MADHOUSE was bought by a parent company that had a different, apparently not quite copacetic, business style. No commercial's too short, and no production's too intricate. So long as it's an interesting or fun project, MAPPA's on the job. And it shows! At Otakon 2014, Maruyama said MAPPA currently was working on more than MADHOUSE. For an upstart studio versus an established giant, that's huge.
But every studio has to start somewhere, and that place was more a state of mind for Maruyama, who named his new company MAPPA (Maruyama Animation Produce Project Association). How is that a state of mind? Well the pun of it is that in Japanese, "mappa" means "bare naked," and Maruyama has said in interviews that being able to start over again by establishing a new studio is like being reborn, a naked baby.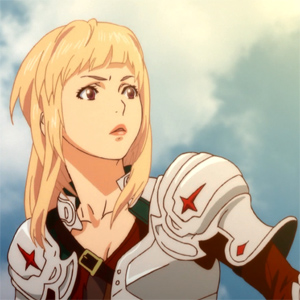 This warm and honest sense of humor, which comes out consistently at Otakon in Q&A panels and interviews, is a breath of fresh air given the frustrated sighs of certain other anime production veterans. In fact, during one such session, Maruyama joked, "Miyazaki may be retiring, but I'm still going." A sense of humor carries well the burdens of this world, and a company founded on such genuine joviality and passion is as endearing as it is sure to be enduring.
Even with its initial offering, MAPPA proved something special. Not only was said foray an adaptation of Yuki Kodama's dramatic, jazz-themed period piece Kids on the Slope, but the production resurrected a directing talent that had been too long absent from behind the screen: Shinichiro Watanabe. Upon hearing Watanabe was involved with the project, former music collaborator Yoko Kanno immediately expressed interest and signed on. (If you do not understand how important this is, ask anyone who watched anime in the 90s.) This duo also went on to respectively direct and score Terror in Resonance (see sidebar), a Noitamina-destined Watanabe original, for MAPPA. In between the aforementioned titles, however, was a bit of silly that embodies every bit of Maruyama's mantra as the more mature content.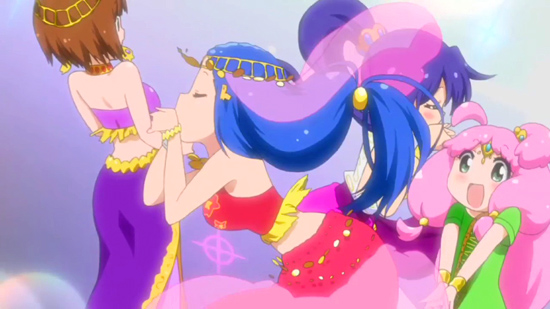 Teekyu, which I had the gut-busting pleasure of watching for this piece, is perhaps the fastest adaptation of a 4-koma ever. Purposefully animated in a style befitting its name, this series shows MAPPA knows not only how to make people laugh but how to laugh at itself.
MAPPA's co-production of Hajime no Ippo: Rising, a boxing anime based on George Morikawa's manga, with MADHOUSE, which formerly produced the title exclusively, is a curious affair. During previous convention panels, Maruyama has dropped names such as Ippo, Akagi, and Chihayafuru when citing sports/competitive gaming anime that he was proud of being involved with and types of anime he's be interested in working on again. As pure conjecture, this title crossing studio borders might be indicative of MAPPA being seen, as an extension of Maruyama's renown, as a capable and reliable studio or perhaps even the new "it" place to go.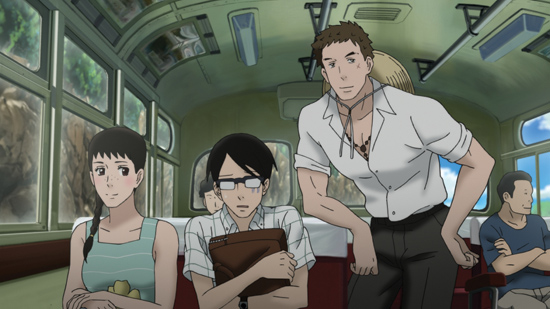 Maruyama believes and places faith in the power of the directors, whether they are veterans, such as Watanabe, or relatively green, such as Yuichiro Hayashi of Garo. In recognizing the power of the younger generation of directors, Maruyama is building a reputable framework for MAPPA that will resonate with the present while benefitting from sage advice.
And even though Maruyama jokes about the instability stemming from his (lack of) financial sense, he throws his all into projects he believes in, which makes him a hero to those who love the stories he enables to be told. Just ask Sunao Katabuchi (Black Lagoon, Mai Mai Miracle), who left MADHOUSE with Maruyama and has since been doing an insane amount of research to adapt In This Corner of the World into an anime.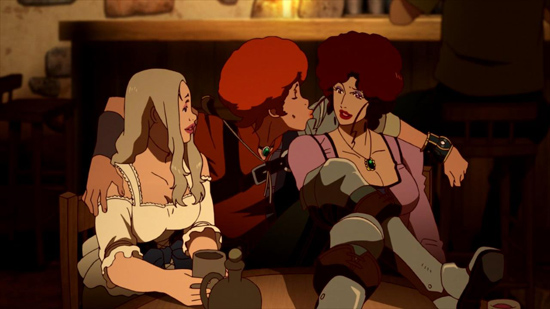 What's immediately inbound from MAPPA? There's the Noitamina-broadcast Punchline, which centers around a boy whose spirit has been separated from his body. There's also Ushio and Tora (co-produced with Studio VOLN), which follows a young samurai descendant stalked/ aided by a fearsome yokai. Both series are slated for release in 2015!