Until There's an Epic Seven Anime, Try These Fantasy Adventures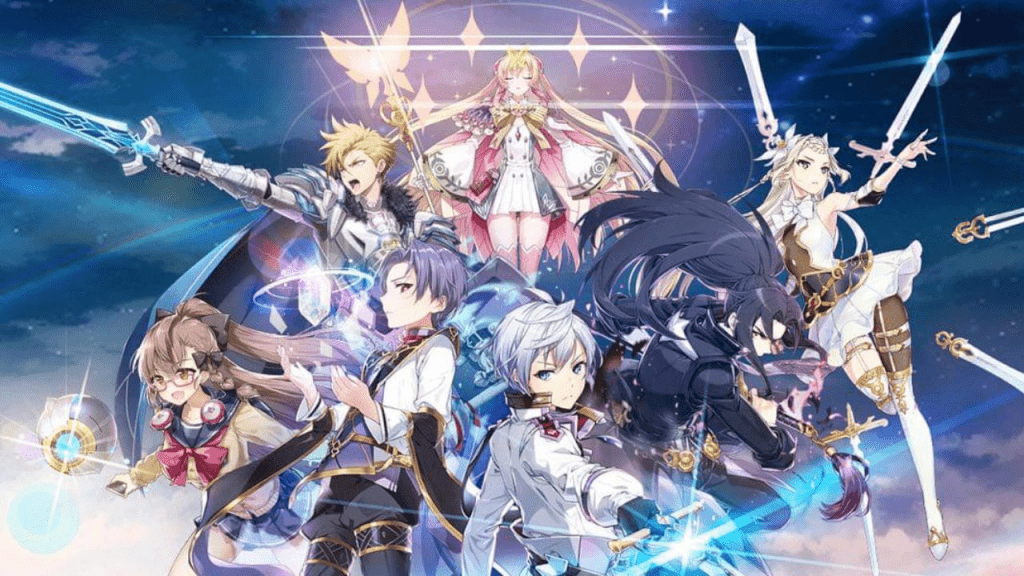 Mobile game Epic Seven has been enthralling players with its big adventures and gorgeous animation. It's no surprise that players are begging for an anime adaptation. With the line between anime and mobile games constantly blurring, it's a possibility. But until there's an actual Epic Seven anime, try journeying into some of these fantasy adventure series. They might just scratch that magical battle itch.
Epic Seven's anime style cut scenes are a lot more high fantasy than shonen action. However, you do get a mix of characters with unique attacks and personalities, and an enormous to fihgt back. You'll find both of those, and more, in French manga-turned-anime Radiant.
The series takes place in a world where monsters called Nemeses fall from the sky, contaminating everyone and everything they touch. Contaminated people become sorcerers — and also shunned. One of those, Seth, dreams of defeating the Nemeses once and for all so humans and Sorcerers can be at peace. Together with the beautiful (and changeable) Mélie, he sets out to find and destroy their nest, the legendary Radiant.
Pick up Radiant on Blu-ray/DVD
If you love the beautiful female fighters of your favorite mobile game, GRANBELM may make a good Epic Seven anime stopgap. The series is full of magical girls, designed by Re:ZERO artist Shinichirou Otsuka. Better still? They're all piloting giant robots!
Our heroine Mangetsu Kohinata discovers one night that she is a mage, and all the magic once in the world has been sealed away. That means she gets an Armanox — a magic-powered robot — of her very own. And she can participate in a tournament known as Granbelm, whose winner will be able to wield the magic the world once possessed. As in Epic Seven, each girl has unique powers and attacks… and a few aren't who they seem to be!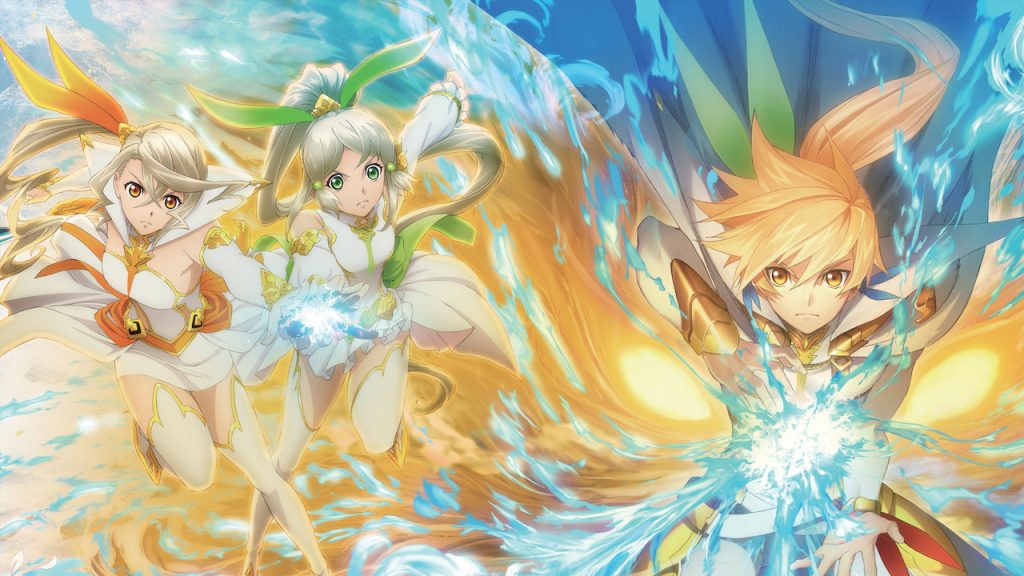 Fans of the Tales of games won't need an excuse to dive into Tales of Zestiria the X. But for people unfamiliar with the franchise, it's also a good replacement (albeit temporary) for the Epic Seven anime so many fans are wishing for.
The series comes from ufotable, which should tell you just how gorgeous you can expect it to be. It takes place in a world where humans and Seraphim once lived in harmony. However, the extreme emotions of humans corrupted both the humans and the empathic Seraphim bonded with them. This monstrous malevolence was legendarily held in check by the Shepherd: a human who could communicate with Seraphim as easily as humans. While no Shepherd has been seen for ages, it would seem another has arrived at last…
Get Tales of Zestiria the X on Blu-ray
Are you hoping for an Epic Seven anime? What are you watching in the meantime?
---
Otaku USA may earn a small commission on purchases made through links on this article.