Vampire Knight: Memories [Manga Review]
Matsuri Hino's Vampire Knight, set in a school where vampires coexist with humans, was a gorgeous Gothic fantasy manga whose vampires were troubled but sympathetic individuals. The original manga followed Yuki Cross, the headmaster's adopted daughter, and her love triangle with her friends Zero and Kaname. The sequel, Vampire Knight: Memories, picks up right where the original series left off with a series of new short stories.
Memories is hard to discuss without spoilers for the ending of Vampire Knight, but it's much more of a downer than the original. The original series ended on a depressing note, with one of the main characters frozen in ice for a thousand years, and these new short stories are the "memories" that unfold while that character is trapped. It begins with a relatively mild tale about Yuki's best friend Sayori, showing what happened from her perspective. After all the darkness of Vampire Knight, it's refreshing and hopeful to see Yuki with her friends, but the cheeriness is short-lived when she goes back to pining over what might have been.
Another story explores an old character named Aido who's still looking to figure out how to turn a vampire into human and who hires Sayori to become his research assistant. It's a touching tale that tugs on the heartstrings of how fleeting and ephemeral human life can be. The main theme of the book, however, is indecision, with Yuki still torn between her two loves. If you're thinking the story doesn't have a real ending and pulls another Ayeka and Ryoko situation à la Tenchi Muyo!, though, rest assured it does insinuate that Yuki indeed makes a decision.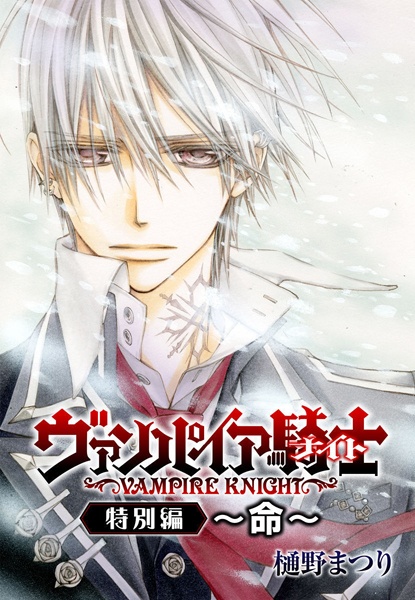 There are so many melancholy scenes in Vampire Knight: Memories that it's difficult to pick out only one or two that stand out. Matsuri Hino's beautiful artwork and writing seem to coerce the tears, so if you were even just a tad invested in these characters, Memories is like a funeral dirge for the trio that made Vampire Knight so memorable. A bittersweet followup with only a few glimmers of hope, I'm not so sure my heart will be able to take subsequent volumes. Here's hoping there's something brighter to make the hard times hurt less going forward.
publisher: Viz
story and art: Matsuri Hino
rating: 16+
This story appears in the December 2017 issue of Otaku USA Magazine. Click here to get a print copy.