Vampire Knight: The Complete Collection Includes Exclusive Anime Short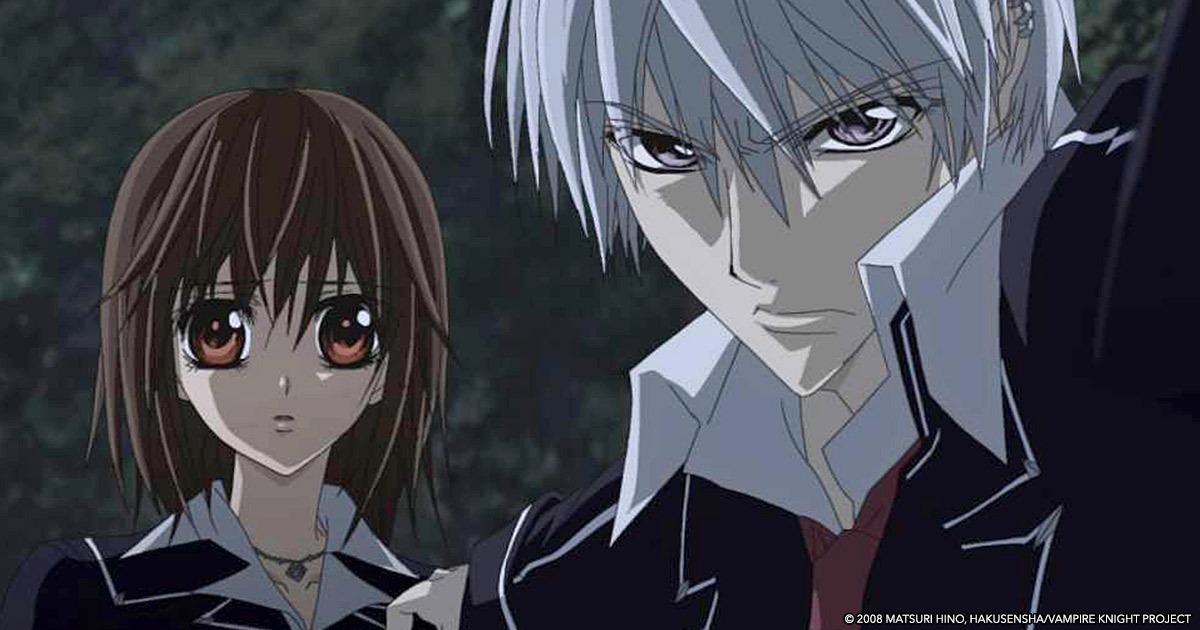 Cross Academy has an interesting setup: during the day it teaches regular humans, but its night school caters to vampires. Yuki Cross, the adopted daughter of the headmaster, finds herself torn between her loyalty and feelings for Kaname, a Pureblood vampire of the Night Class, and Zero, a human boy who goes to day school with her.
Yuki doesn't remember her earliest childhood. Her first memory is a snow-filled world, where she's being attacked by a Level C vampire. Level C vampires have no control over themselves, and are mindless monsters. Kaname rescues her, so she feels an attachment to him, but she doesn't understand why he, the sophisticated and aloof vampire, feels an attachment to her.
Zero is her brother through adoption, because the headmaster adopted him as well. Zero comes from a family of vampire hunters, and his family was murdered by vampires. Because of this, he harbors terrible feelings toward vampires and the Night Class. However, as Yuki soon learns, Zero was bitten and is struggling not to turn into a Level C vampire.
The anime is two seasons, and it concentrates on this love triangle and the mysteries of the characters' pasts. It makes for a gothic, addicting anime, though because it ended before the manga did, it feels as if there should be more to the story. Nevertheless, it's still engrossing, dark and ornate, with twists and turns, and plenty of teenage vampire angst.
The new Complete Collection Blu-ray being released by VIZ Media includes a bonus, exclusive special anime short. This short is about three minutes long, available only in Japanese with English subtitles, and has a brief story about Kaname and some of the other members of the Night Class. Yuki and Zero don't show up. There are also clean openings and closings, and an art gallery showing drawings, posters and sketches of the characters. If watching the anime whets your appetite for all things Vampire Knight, VIZ Media also releases the original manga.
Studio/Company: VIZ Media
____
Danica Davidson is the author of the bestselling Manga Art for Beginners with artist Melanie Westin, and its sequel, Manga Art for Intermediates, with professional Japanese mangaka Rena Saiya. Check out her other comics and books at www.danicadavidson.com.