Celebrate Valentine's Day with These Retro Romance Anime
Whether you're alone or with a loved one this Valentine's Day, it's a great time to watch some of your romantic faves. Want something a little different from the typical Netflix fare? Kick back with some retro romance anime!
These selections are largely rom-coms, but we cut through a few other genres just to mix things up. Get ready to laugh, and maybe shed a few tears, as these anime couples find love.
We're hoping you're not personally involved in a love triangle this Valentine's Day (unless you like that kind of thing) — but they're fun to watch from a distance. Case in point, Kimagure Orange Road, the classic supernatural rom-com that hit it big both within and outside Japan.
Our hero is Kyosuke Kasuga, an esper with a myriad of powers and a pair of admirers. Underclassman Hikaru falls for him after seeing his psychic-enhanced sports skills. But as the two are dating, he also contends with feelings for Hikaru's best friend Madoka… who, of course, has feelings for him, too.
Macross: Do You Remember Love?
From the Earth to the stars, love triangles are everywhere. If you want something a little more sci-fi for Valentine's Day, see if you can dig up this classic space opera.
If you're familiar with Macross (or its early localization, the first arc of Robotech), you'll know a bit of what's going on. The film retells the original series with a few key changes and new music. But at the core is still young pilot Hikaru trying to choose between two lovers: galactic idol Lynn Minmay and U.N. Spacy officer Misa Hayase.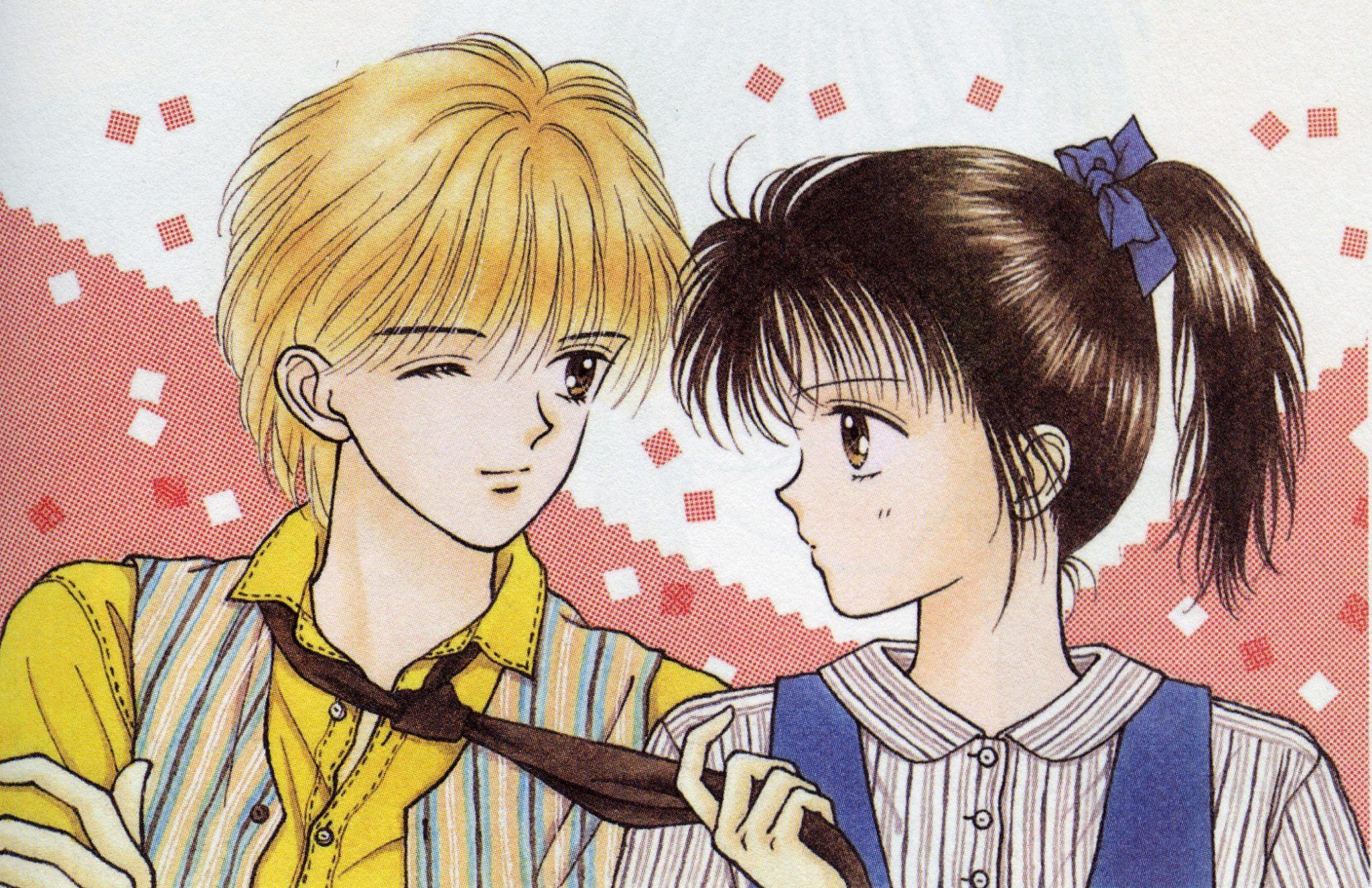 Go a little sweet and sour for Valentine's Day with Marmalade Boy, Wataru Yoshizumi's enduring rom-com in anime form.
The kick-off is a little weird, and we can't blame protagonist Miki for being freaked out. Her parents decide to get a divorce and swap partners with a couple they met on vacation. That means she's got a new stepbrother in Yuu… but also, she's got a crush on them. How will their relationship evolve?
If you prefer your Valentine's Day viewing to be full of angst, we've got you covered there, too. Jump into Dear Brother, an emotional tale of love, intrigue, and deception from the people who brought you The Rose of Versailles.
The "brother" of the title is the recipient of letters written by Nanako, recently enrolled in a prestigious all-girls school. Somehow she ends up in their even more prestigious Sorority, and becomes embroiled with the goings-on of the school's three most popular girls. Deception, envy, love, and hate, are all in play — sometimes all at once. It's a thrilling, emotional watch, and perfect for anyone looking for a good cry.
Maison Ikkoku
It only feels right to close out on a series from the queen of rom-coms, Rumiko Takahashi herself. Maison Ikkoku is a classic of the genre, and features all the confusion and love geometry you've come to expect of her.
Kyoko and Godai are clearly in love with each other. She's a very young widow running the boarding house of the title, and he's looking to go to college. But, through a series of misunderstandings, they both end up with other people. The series follows them, and the people around them, as they try to untangle their very obvious love for each other.
What will you be watching this Valentine's Day?
---
Otaku USA may earn a small commission on purchases made through links on this article.