Two More Fruits Basket Dub Actors Return for New Anime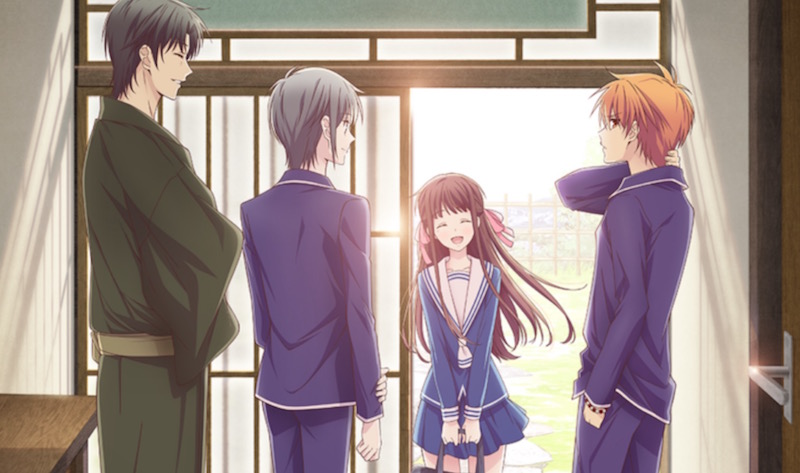 We recently posted about the English dub cast additions for the new Fruits Basket anime, which will start telling Natsuki Takaya's story from the beginning this April. While a new cast and staff are behind the scenes in Japan, the English dub is all about familiar voices from the previous adaptation, and two more have been added into the mix.
Following up on Laura Bailey as Tohru Honda and Jerry Jewell as Kyo Soma, the new anime will feature Eric Vale as Yuki Soma and John Burgmeier as Shigure Soma.
✨ OUR @fruitsbasket_en ANNOUNCEMENTS CONTINUE! ✨

The prince of the school and Rat of the zodiac will be played by @ericvale for the brand new Fruits Basket anime! 💕#Furuba #fruba pic.twitter.com/c1yWG9ij1B

— Funimation (@FUNimation) February 16, 2019
✨Another @fruitsbasket_en English cast announcement! ✨

Rounding out the house, we're excited to announce that everyone's favorite questionable author and Dog zodiac, Shigure, is played by @johnburgmeier in the new series! 💖 pic.twitter.com/ecWzwDk7Z6

— Fruits Basket (@fruitsbasket_en) February 18, 2019
The new Fruits Basket anime is directed by Yoshihide Ibata (FLCL Progressive) with animation from TMS Entertainment.
Here's how Yen Press describes the original manga:
After a family tragedy turns her life upside down, plucky high schooler Tohru Honda takes matters into her own hands and moves out…into a tent! Unfortunately for her, she pitches her new home on private land belonging to the mysterious Sohma clan, and it isn't long before the owners discover her secret. But, as Tohru quickly finds out when the family offers to take her in, the Sohmas have a secret of their own–when touched by the opposite sex, they turn into the animals of the Chinese Zodiac!