Shoujo Manga Magazine's Latest Debut Author is Just 13 Years Old
Young debuts are far from unheard of in the manga industry, but some cases really push the boundaries and go beyond simply being impressive. Case in point, the latest debut author in shoujo manga magazine Margaret is named Nana Hoshiki, who is just 13 years old.
Hoshiki's debut story is featured in the March issue of Margaret, and readers have already expressed their enthusiasm about the quality of her work. The manga in question is Inshin no Yuki (Tidings of Snow), a 16-page tale that has been praised for both its illustrations and storytelling.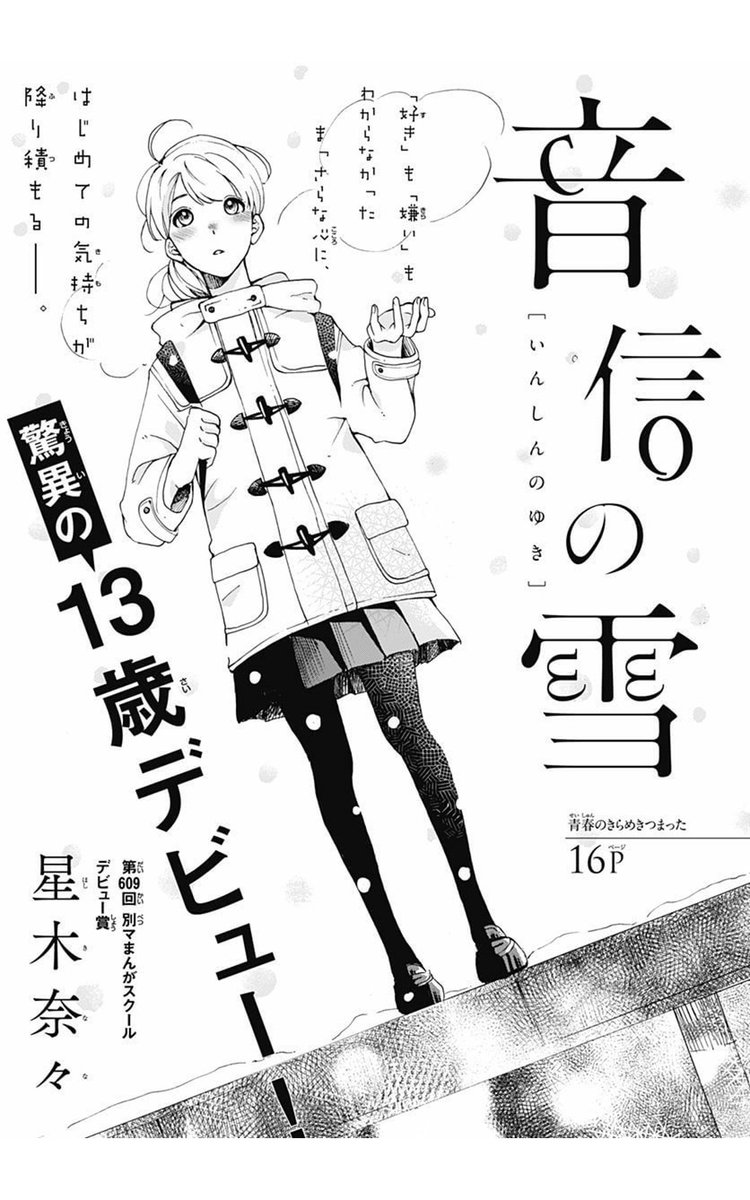 今月売りの別冊マーガレット3月号に載ってる13歳デビュー驚異の新人・星木奈々さん(ちゃん?)「音信の雪」は凄い!13歳にしてこの画力、16ページというコンパクトな中で見事に仕上げる構成力。そして面白い。長い漫画編集人生、ここまでの13歳は見たことない。真っ直ぐに育ってほしい!マジ凄い。 pic.twitter.com/z8ol62OrPT

— みふもとうとりあ (@izumonoari) February 14, 2019
Tomofumi Arito, one of Shogakukan's veteran manga editors, had the following to say about the debut: "In my long life as a manga editor, I've never seen a 13-year-old like this … truly incredible."
Via Kotaku