New Fruits Basket English Dub Brings Back Original Main Cast
A brand-new anime adaptation of Natsuki Takaya's manga Fruits Basket is out this April, and unlike the Japanese dub, the English-language version will feature some familiar voices.
Some background: Fruits Basket was originally adapted into a 26-episode anime series back in 2001. This year's adaptation will start things from scratch, and the Japanese version will feature a new cast in the roles of Tohru, the Soma gang and the rest.
But over on the English side of things, Funimation has decided to fill some of the key roles with the folks who dubbed the original anime. That includes Laura Bailey as Tohru and, announced today, Jerry Jewell as Kyo Soma.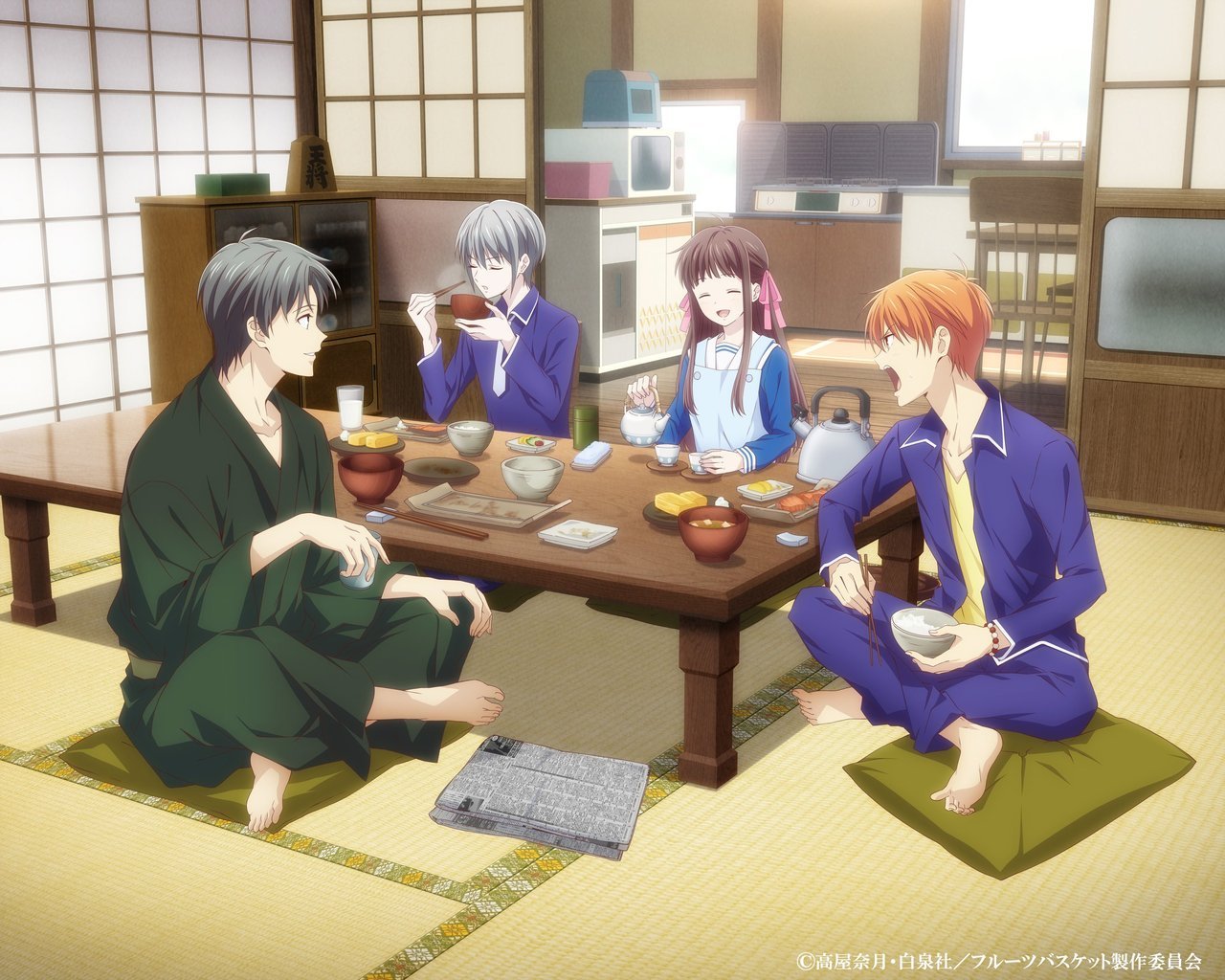 Funimation also revealed that the first two episodes will be screened in movie theaters in the U.S. in March. Tickets go on sale February 22.
The new Fruits Basket anime is directed by Yoshihide Ibata (FLCL Progressive) with animation from TMS Entertainment.
Here's how Yen Press describes the original manga:
After a family tragedy turns her life upside down, plucky high schooler Tohru Honda takes matters into her own hands and moves out…into a tent! Unfortunately for her, she pitches her new home on private land belonging to the mysterious Sohma clan, and it isn't long before the owners discover her secret. But, as Tohru quickly finds out when the family offers to take her in, the Sohmas have a secret of their own–when touched by the opposite sex, they turn into the animals of the Chinese Zodiac!
https://twitter.com/FUNimation/status/1097269496547553280
https://twitter.com/FUNimation/status/1096513694094241792
Source: ANN