Tokyo Governor Yuriko Koike Cosplays as Maetel from Galaxy Express 999
Yuriko Koike, the governor of Tokyo, is known as an anime fan.
The governor is often seen donning anime duds come Halloween, and once even proclaimed she wants to turn Tokyo into "anime land." How much of this is pure fandom and how much is calculated politicking is anyone's guess, but Koike has dug deep for this year's costume, attending the Ikebukuro Halloween Cosplay Fest as Maetel from Leiji Matsumoto's Galaxy Express 999.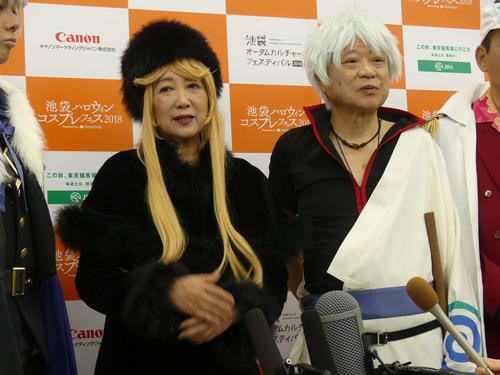 Standing with her here, dressed up as Gintoki Sakata from Gintama, is mayor of Toshima Ward Yukio Takano.
What do you think: did Koike pull it off?
Source: Wow Japan